June 7, 2021 | By Clevens Face and Body Specialists
MELBOURNE, FLA. – June 2, 2021 – Ross A. Clevens, MD, FACS and the team at Clevens Face and Body Specialists are pleased to announce the dates for their 2021 Patient Appreciation Event. Billed as the "BIGGEST Celebration of the Year" for the practice, the annual event will be held virtually from Monday, June 7 through Friday, June 18 and will feature specials, giveaways and daily deals.
Each year, the practice selects a local nonprofit partner to receive a portion of event proceeds. This year's event will benefit Housing for Homeless, a local nonprofit serving the needs of veterans, families, the elderly and people with disabilities. Clients are provided a safe home and support programs while they transition to independent living.
"We are so excited to partner with Housing for Homeless," says Dr. Clevens, who has practiced in Brevard County for more than 20 years.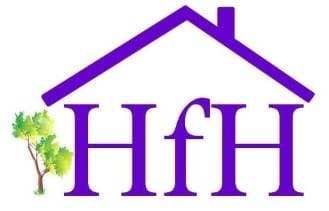 "Their team is making a huge difference in the lives of so many in our community who are impacted by homelessness. In 2020 alone, the organization served 332 clients and helped 90% move into permanent homes of their own. When their clients are able to turn their lives around and get back on track, our whole community benefits. We are pleased to shine a light on the impressive work Housing for Homeless does for all of Brevard."
Rob Cramp is the executive director of Housing for Homeless. "We refuse to believe that the greatest country in the world cannot afford to provide a home for every one of its citizens, whatever their situation, and we will continue to strive until that statement no longer applies," Cramp says.
The Patient Appreciation Event will feature 12 days of specials on popular nonsurgical cosmetic treatments, including Botox, Juvederm fillers, laser treatments, medical-grade skin care products and much more. Patients and new friends of the practice can save up to 50% on treatment packages, and enjoy daily surprises when visiting Clevens Face and Body Specialists at either their Melbourne or Merritt Island location. The practice will give away raffle prizes valued at more than $15,000 and offer special "Deals of the Day." Patients can learn more about the treatments that interest them by scheduling a complimentary consultation with Dr. Clevens, Facial Plastic Surgeon Renata Khelemsky, MD, Cosmetic Surgery Specialist Ahmed Ibrahim, MD, PhD or Medical Aesthetician Christina Smith.
"Our annual Patient Appreciation Event is our way of celebrating with our patients and thanking them for trusting our team to help them look and feel their best all year long," says Dr. Khelemsky.
To learn more about the event, visit http://www.drclevens.com, or call (321) 727-3223.
ABOUT CLEVENS FACE AND BODY SPECIALISTS
Clevens Face and Body Specialists is a specialty plastic surgery group and medispa founded by Ross A. Clevens, MD, FACS. A graduate of Yale, Harvard and the University of Michigan, Dr. Clevens is Brevard's double-board certified facial plastic and reconstructive surgeon. He has served patients in the Central Florida area and beyond for more than 20 years. With offices in Melbourne and Merritt Island, Fla. Clevens Face and Body Specialists also offers plastic surgery of the breast and body, Botox and fillers, NeoGraft "MaxGraft" hair restoration, laser treatments, nonsurgical body contouring, skin cancer care and medical-grade skin care. The practice helps patients look and feel their best by offering comprehensive care delivered by a team of specialists. Known for leading the way with innovation, community giving and excellence in patient care, Clevens Face and Body Specialists was named one of the nation's top healthcare firms in the American Business Awards.