With more than 10 years of training and experience, Dr. Tatyana Khan is completing a yearlong fellowship in Facial Plastic and Reconstructive Surgery under the mentorship of Ross A. Clevens, MD, FACS and Phillip Barbee, MD. Prior to joining the Clevens Face and Body Specialists team, Dr. Khan completed research at the University of North Carolina (Chapel Hill) where she was also a resident in Otolaryngology/Head and Neck Surgery.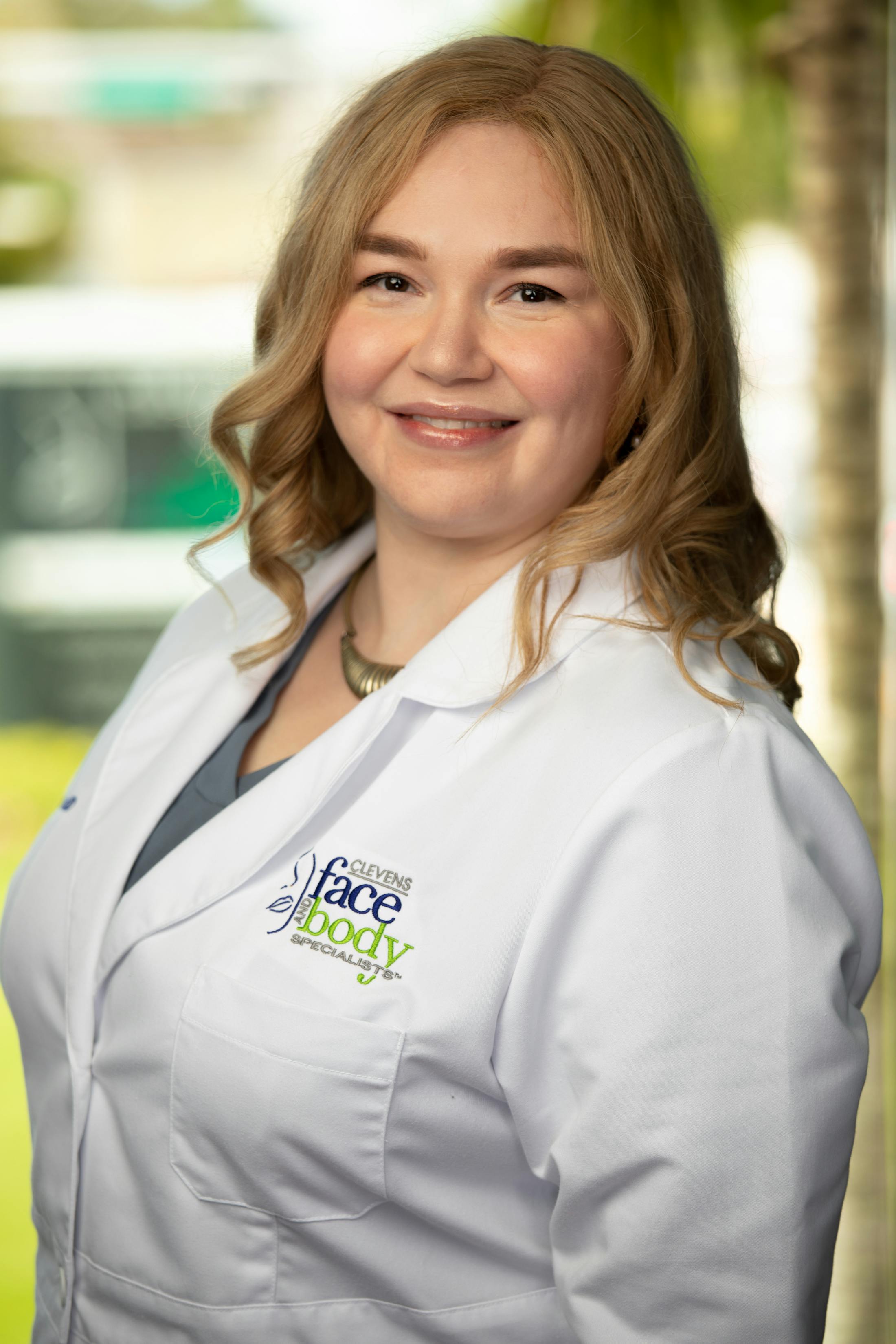 Dr. Khan earned her medical degree at Tulane University School of Medicine, where she also completed an internship in General Surgery. She also holds a BA in Chemistry from Emory University. Dr. Khan is a member of the Triological Society, an international honorary society for Otolaryngologists/Head and Neck Surgeons.
As a facial plastic surgery fellow, Dr. Khan specializes in cosmetic and reconstructive facial plastic surgery procedures and supports patients as part of their post-operative care team. In addition, Dr. Khan has a strong interest in skin cancer care, from diagnosis to treatment and reconstructive facial plastic surgery to restore her patients' appearance following MOHS surgery. She has completed an advanced Master Expert Series Training Course in injectable treatment techniques presented by Allergan Medical Institute.
Dr. Khan and her husband recently moved to Satellite Beach for her fellowship and have quickly grown to love it. They enjoy taking their daughter and two pups (Chase and Maui) to the beach in the evenings. On the weekends, she loves kayaking, gardening, and painting.

Professional Affiliations:
American Academy of Facial Plastic and Reconstructive Surgeons
American College of Surgeons
American Academy of Otolaryngology – Head and Neck Surgery