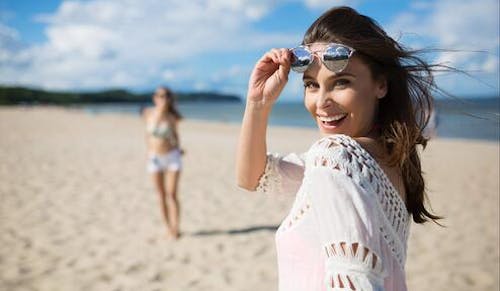 Cosmetic surgery has the power to transform and rejuvenate your appearance from head to toe. (Still you, but better!) However, certain factors can impact the longevity of your plastic surgery results. In fact, one of the concerns we hear most often at our central Florida practice is "How long will my plastic surgery results last?"
In this article, learn what those factors are, how to address them, and what to do if your plastic surgery results begin to wane over time.
Which Factors Can Impact Plastic Surgery Results?
1. Your Surgeon's Training & Experience
When comparing plastic surgeons, choosing an experienced, reputable provider is the best way to minimize complications and maximize your results—including how long they last. To ensure you're in safe hands and achieve natural-looking, long-lasting results, you should research the following when choosing a plastic surgeon:
Education
Training
Verified patient reviews on websites like RealSelf
2. Generalists vs. Specialists
It's not only about choosing an experienced plastic surgeon, but also one who specializes in your area and procedure of choice. Generalists perform a wide range of cosmetic procedures, so while they're technically qualified, they may not be as skilled as a specialist with performing your procedure of interest. On the other hand, specialist plastic surgeons only perform procedures in their specialty. The specialty advantage is real: It impacts not only your initial plastic surgery results, but also how well they hold up over time.
3. Procedures and Techniques
The type of procedure you choose and the technique used can both impact the longevity of your plastic results. There are trade-offs with any procedure. For example, nonsurgical or minimally invasive procedures may require less of an investment upfront and have little to no downtime, but the results typically don't last as long as a surgical outcome. Additionally, certain techniques may lead to longer-lasting outcomes than others—even for the same exact procedure.
4. Significant Weight Fluctuations
Massive weight loss or gain can significantly alter your plastic surgery results, especially when it comes to breast and body procedures. That's why it's important to maintain a stable weight following your procedure, to ensure your plastic surgery results last indefinitely—or for however long they're expected to last, which varies by procedure.
5. Extensive Sun Exposure
Living in the Sunshine State, many of us know all-too-well how damaging the sun can be without the proper protection. Ultraviolet (UV) exposure without sun protection damages the skin and causes premature aging, such as fine lines, wrinkles, and brown spots—not to mention skin cancer! To maintain your plastic surgery results, commit to using broad-spectrum UVB/UVA sunscreen that's between SPF 30 and SPF 50, with at least 15 percent zinc oxide. When you are outside, try to avoid direct sun exposure, especially during midday.
6. Smoking and Tobacco Use
Smoking and tobacco use are proven to impede the natural healing process and cause premature aging. Nicotine shrinks blood vessels, inhibiting blood flow and oxygen to skin and tissues to aid in healing following cosmetic surgery. To increase the longevity of your plastic surgery results, stop smoking and tobacco use. Talk to your doctor for advice on how to quit.
What Should I Do If My Plastic Surgery Results Change?
If you start to notice signs that your plastic surgery results are changing, the best course of action is to consult with a specialist plastic surgeon. However, to preserve your plastic surgery results from the jump is to follow your plastic surgeon's specific aftercare instructions and maintain a healthy lifestyle overall, taking steps to:
Protect your skin from sun exposure
Commit to a dedicated skincare regimen
Quit or slow down smoking/tobacco use
Stay hydrated and eat healthy foods
Try nonsurgical maintenance treatments
Maintaining your aesthetic outcome is an important part of the plastic surgery journey. With the right specialist plastic surgeon and care team and commitment to making healthy choices, you can enjoy the full longevity of your plastic surgery results. In the meantime, learn more about looking and feeling your best at every age.