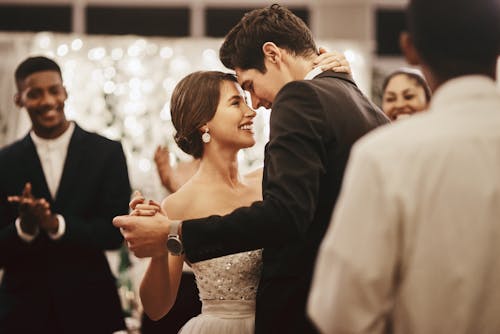 A Timeline for Planning Cosmetic Procedures Before Your Wedding Day
Everyone wants to look and feel their best, especially on their wedding day! Here's a guide to help you plan for any surgical and nonsurgical cosmetic procedures you're considering to help ensure you're picture-perfect when you say, "I DO!"
One Year 'Til Your Wedding
One year prior to your wedding date, schedule your initial appointment with a reputable plastic surgery practice. You will want to look for a medical practice with experienced, board-certified specialists that offer both surgical and nonsurgical procedures. Ideally, you want a practice that has been established for many years in the location of your choice. Why? You do not want to change medical providers halfway through any treatment plan, especially right before your wedding day.
Once you have established your care team, be sure to obtain a full assessment that includes a thorough discussion of all areas of concern – face, body, arms, legs, back etc. This will allow you to share your goals with your medical provider, so they can guide you on how to address each concern. Once your provider has created a customized treatment plan for you, it's time to put your plan into action. One year prior, any surgical procedures should be performed, such as facelift, rhinoplasty, breast augmentation, abdominoplasty, arm or thigh lift surgery, etc. so that you'll have plenty of time to heal completely before your big day!
Nine Months 'Til Your Nuptials
With nine months to go until your wedding day, you have likely completed all your surgical interventions. Now it is time to begin your nonsurgical procedures. The foundation for all nonsurgical and surgical facial rejuvenation procedures is your skin. At this time, you want to make sure you are seeing a clinical aesthetician, who has now started you on a daily skincare routine that will enhance your glow on your special day.
Many brides suffer from face and or back acne and have either scarring or active pustules. Your acne should not deter you from wearing an open-back bridal gown, or make you feel self-conscious on one of the most memorable days of your life. Your clinical aesthetician is there to guide you on all your skincare concerns and plan out any chemical peels and skincare routine to achieve your goals.
At this stage, you should also start to plan for any laser treatments. Whether it is a laser for resurfacing, skin tightening, skin tone and texture, acne scarring, skin pigment, capillaries, spider veins or fat reduction, some lasers may require three or more treatments to achieve your desired results, so you'll want to make sure you have enough time complete the series to achieve optimal results, as well as allow yourself time to heal and produce new collagen.
Six Months 'Til Your Special Day
Only six months left, so now's the time to begin any laser treatments along hands, face, or body. At this time, you and your laser specialist have developed a plan, and you're on your way to becoming the best version of you! Your first laser treatment should be performed. After laser treatments, your skin will need three to six months to produce new collagen and completely heal on the inside. Any microneedling treatments should also be started at about six months prior to your wedding date.
If you're interested in CoolSculpting ELITE nonsurgical fat reduction to eliminate any pockets of stubborn fat on your belly, love handles, arms, bra roll, back, or thighs, now is the time to book your consult and treatment. Final results will show up about 12 weeks after your treatment, and it's common for patients to love their outcome so much, they want to take it further with a second session. Start now so you'll have that option, if you wish!
Three Months 'Til You're a Mrs.
Now that you're just 90 days away, it's the perfect time to have all your injectables performed. If for some reason you cannot get in before or by the three months prior to the wedding date, four to six weeks prior is the absolute latest you should have your initial injectable treatment done. If you are having bio-stimulatory fillers such as Sculptra, Bellafill, or Radiesse, you may need multiple treatments to reach your goals, and it will take at least three months for your body to produce new collagen.
If you are having treatment with hyaluronic acid fillers, the results are immediate. However, anytime you have injectables, you may experience some swelling or bruising. Give yourself at least one month to heal prior to your wedding. Also, keep in mind that two weeks prior to your wedding date, you may have events lined up with family members or your bridal party, and you'll want to look your best for photos.
With just three months to go, you still have time for nonsurgical body contouring procedures such as CoolSculpting ELITE or CoolTone, a muscle-tightening treatment that can define your abs and strengthen your thighs and glutes. Ask your provider if these procedures can benefit you and schedule your treatment ASAP for the best results.
One Month 'Til You Wed
Your special day is almost here! Whether you are the bride or the groom, you are now just four weeks away from saying "I do"! We're so excited for you! Now is the time for a final visit with your medical provider for any injectable touch-ups or to share last-minute concerns. Your treatment plan has been executed and you are now the best version of you. Your next step is to relax and enjoy your wedding day! Be sure to schedule all follow-up treatments to maintain your amazing results long after your honeymoon.
Procedure
Timeline
Treatments Required
Surgery under general anesthesia
12 months prior to wedding date
1
Skin care, chemical peels
9-12 months prior to wedding date

Daily maintenance with skincare

1-2 chemical peels

Lasers
6-9 months prior to wedding date
1-3
Injectables, Sculptra, Bellafil, Radiesse
3-6 months prior to wedding

1-2

Touch up on Injectables
1 month prior to wedding date
1