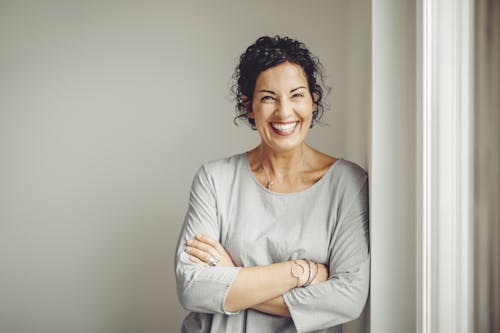 Cosmetic medicine continues to evolve at a rapid pace, and with that, so too have the abundance of non-surgical and minimally invasive options at our disposal. This has echoed the increase in demand to achieve outstanding results with minimal downtime and no scars. Two of my favorite modalities for facial contouring entail the use of "suture suspension" otherwise known as the "Silhouette Instalift" and "MyEllevate" procedures. Both of these are great options for patients who are not ready to go under the knife but would like a rejuvenated and refreshed look. They differ from your conventional facelift and neck lift in that neither is performed under general anesthesia and they do not require extended incisions to achieve their goal.
Who is an ideal candidate for the Silhouette Instalift and MyEllevate procedures?
The best candidates for these procedures are patients with loose or sagging skin from the cheeks to the jawline and neck, patients with wrinkles around the nose and mouth, and those with loss of volume in the cheeks and around the mouth. Results are further enhanced when combining these procedures with other skin tightening modalities and the use of filler.
What exactly are the Silhouette Instalift and MyEllevate procedures?
The Silhouette Instalift is the latest iteration of threading that uses tiny cones positioned under the skin to lift the cheeks, diminish the appearance of frown lines, and contour the jawline and neck. It is used to achieve a beautiful, natural lifting effect. In a similar fashion, MyEllevate is a light-guided, suture suspension system that allows the elevation of the skin and muscle to aid in shaping the jawline and neck. It is typically used in conjunction with a skin tightening procedure for facial contouring such as our Express Lift to enhance outcomes. The best part is both of these procedures can be done in an office-based setting, have no incisions, and have little to no downtime. Moreover, both are FDA-cleared.
What exactly are the materials used in the Silhouette Instalift and MyEllevate procedures made from?
Scientifically speaking, the Silhouette Instalift threads are manufactured from a substance called PLLA, otherwise known as poly-L-lactic acid. For those who are familiar with filler treatment, this is the same substance used in the filler product Sculptra. The great advantage of using PLLA is its ability to stimulate collagen formation in the skin, thereby improving its texture and viability. The threads slowly dissolve over time leaving a collagen matrix in their place which contributes to the rejuvenation and lifting of the skin. MyEllevate on the other hand uses permanent sutures to lift and create a more youthful appearance.
How long will my results last?
Typically, results will last two to three years. Some patients have found that their outcomes have persisted for longer. The thought process behind this is that once the skin is maintained in a lifted position, and held there for an extended period of time, the body will form its own attachments to keep that skin in position.
How long do these procedures take to perform?
Generally speaking, these procedures take less than an hour to perform. They are done in the office under local anesthesia. A majority of the time is actually spent marking where the threads or sutures are going to be placed. We then proceed with cleaning the face and applying sterile drapes.
Is the procedure uncomfortable?
Most patients say they have minimal to no discomfort during the procedure. For those patients who tend to get anxious, anti-anxiety medication can be prescribed prior to the procedure to make it as comfortable an experience as possible.
Are there any serious complications associated with this procedure?
The easy answer to this is a resounding "no." What patients may experience is some puckering of the skin, mild bruising, and some swelling; all of which are temporary and resolve relatively quickly.
What is the downtime after these procedures?
The great thing about these procedures is that there is absolutely no downtime! Patients can return to work the next day. We do ask that patients refrain from any heavy lifting or strenuous exercise for a period of at least two weeks. Furthermore, with the Silhouette Instalift, patients should limit their facial expressions for 3-5 days to allow the threads to settle and collagen to build up for optimal results. Patients who choose to undergo the MyEllevate procedures will be asked to wear a strap under the chin for a few days. You will thoroughly review all aftercare instructions with your provider so you are prepared for a smooth recovery and successful outcome.
When can I expect to see results after these procedures?
You should expect to see immediate results after undergoing these procedures. Your outcome should become more pronounced once any bruising and fullness resolve.
How can I find out which procedure is right for me?
When you schedule a consultation with us, we will take the time to listen to your concerns and customize a treatment plan based on your goals and expectations. After your discussion with one of our providers, you will gain a better understanding of your candidacy for the Silhouette Instalift or the MyEllevate procedures.