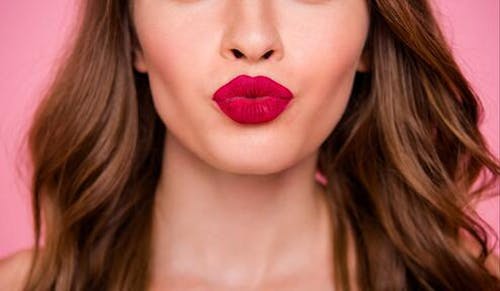 More and more patients are seeking ways to enhance the appearance of their lips without surgery. Lip fillers are a nonsurgical pathway to plump, luscious lips and a perfect pout. Unfortunately, in some cases—particularly when you put your lips in inexperienced and unqualified hands—lip fillers can go wrong and achieve less-than-stellar results.
If you're having regrets over a procedure that left you with a kooky kisser, you have options. Here's what you need to know about botched lip filler and your choices for corrective action if you're unhappy with your initial results.
So What's the Deal With Botched Lip Filler?
Although lip filler procedures may seem simple when you see one on a reality show, the truth is that it takes a high level of skill. Things can go wrong when someone without the proper experience and credentials performs your lip treatments. These "wrong" things include:
Mediocre Results
The most common complaint we hear from patients who have had lip filler elsewhere and seek us out for correction is that the injector missed the mark and didn't achieve the individual's cosmetic goals. Sometimes patients experience asymmetry after treatment, or got too much volume (or not enough). Fortunately, our lip filler experts take their time during a consultation to clearly understand what each patient wants to achieve, and even review photos with you to help you get the look you want.
Considerable Bruising
While some bruising is normal after a normal lip filler treatment, it's not a considerable amount. However, if the filler is not properly administered, you can develop a hematoma or an infection. You can wind up looking like you just went 12 rounds in the boxing ring.
Lumpy and Uneven Lips
Nobody wants lumpy lips, but if your lip treatments are performed with poor technique or the wrong filler choice, the results are likely to be uneven—and whoever said, "I love those lumpy lips?"
Additionally, although it's very rare, lumpy lips can sometimes be caused by an allergic reaction to the material used in your treatment. A reputable provider will conduct an assessment that includes a discussion of your health history to determine that you are a good candidate prior to treatment.
Unnatural Results
We've all seen women with "duck lips"—they're all over cable and social media. Hoping for luscious lips, some people ask for sometimes extreme amounts of filler and end up regretting the quack-ish results. The fullness and projection is intense and doesn't subside.
Necrosis Of Tissue
We can make light of "duck lips" or shake our heads at lumpy lips, but tissue necrosis—which is literally tissue death—is a serious potential complication caused by the obstruction of blood vessels. Although extremely rare, it's usually the result of someone inexperienced and underqualified performing your lip filler treatment.
If you have tissue necrosis caused by lip fillers, you're likely feeling discomfort and experiencing discolored lips. If this is the case, seek out a board-certified facial plastic surgeon with experience treating tissue necrosis.
There can be other issues with lip filler, but these are the most common. The good news is that with the exception of necrosis, you have some relatively easy options, as long as the person correcting your botched lip filler has the right experience, training, and knowledge of facial anatomy.
Request a consultation with our expert team
How Can I Correct My Botched Lip Filler?
If you're one of the unfortunate folks who had their lips filled by someone who wasn't exactly the head of the class, there's hope. A master injector under the supervision of a board-certified facial plastic surgeon can correct your botched lip filler for a more natural-looking, aesthetically pleasing look—minus all the unwelcome complications.
The most common ways to correct botched lip fillers include:
Dissolving the Original Lip Fillers With Hyaluronidase Treatments
Hyaluronidase enzymes help to degrade the hyaluronic acid included in fillers like Juvederm and Restylane. Using these treatments to break up the filler, lips usually return to their natural shape within 3-4 days.
Massaging the Lips To Remove Lumps and Spread Filler More Evenly
One of the easier options to un-botch your lips is massage. Contact a facial plastic surgeon or master injector to massage your lips in an effort to minimize lumpiness and disperse filler more evenly.
Waiting For the Botched Lip Filler To Dissolve Naturally Over Time
While having lumpy lips or looking like a duck may feel like it's endless, your lip filler will dissolve naturally over time. But it may take 6-12 months for your body to fully metabolize, depending on the specific fillers, application technique, and unique situation.
See? It's not so bad! If you're out there cursing your duck lips or are happy to keep that face mask on—indoors or out—because of your lumpy lips, you don't have to suffer anymore. You have corrective options!
Carefully Correct Your Botched Lip Fillers
Botched lip fillers certainly won't give you something to smile about, but you can turn your frown upside down with help from the right master injectors. A facial plastic surgeon like Ross A. Clevens, MD, FACS can take a look at your botched lip filler results and determine the best way to carefully correct them for a more natural outcome.
Seeing a board-certified specialist in facial plastic surgery is crucial to getting the best results. A plastic surgeon who specializes in facial and cosmetic surgery has extensive knowledge of the anatomy of the face, as well as current surgical techniques to give patients the most positive results.
Schedule a consultation with one of our facial plastic surgeons to talk about getting the luscious lips you've always craved.