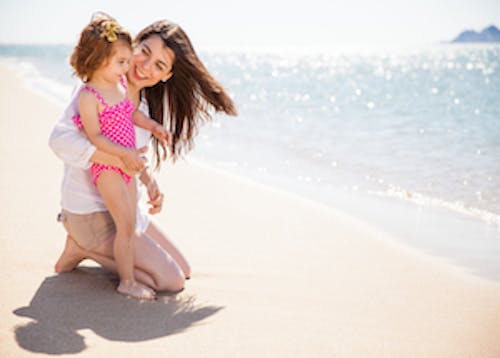 Although there's no doubt that becoming a mother can be one of the greatest joys in life for many women, pregnancy can be a different story. Pregnancy is hard on a woman's body as the muscles and skin tissue expand to accommodate the baby—particularly in areas such as the abdomen, breasts, and hips.
A "Mommy Makeover" is a great solution for women who have gone through labor and breastfeeding and want to return to looking and feeling their best. One woman might elect to have a Mommy Makeover soon after giving birth, and another might wait until years down the road when her children leave the nest and she has more time to focus on herself. There's no right or wrong time to have a Mommy Makeover—it all comes down to the best choice for each individual.
Let's highlight the common procedures performed during a Mommy Makeover and the ways they address symptoms of motherhood to restore the shape and appearance of a woman's body after having children.
Get the most our of your consultation. Come prepared with this comprehensive checklist to help you ask all the right questions.
Procedures to Consider for Your Mommy Makeover
Mommy Makeovers are completely customizable and can include a range of different procedures, depending on each woman's unique goals. Some of the procedures to consider for your Mommy Makeover include:
Breast Augmentation
Breasts lose volume and develop loose skin after pregnancy and as women age. Breast augmentation addresses and corrects these issues to restore volume and firmness, add fullness, and improve the symmetry of a woman's breasts after pregnancy causes sagging or shrinkage.
Breast Lift
In addition to breast augmentation, many women opt to include a breast lift, or mastopexy, to raise breast tissue higher on the chest. A breast lift helps reshape breasts, restore their fullness, tighten the tissue, and remove any excess skin resulting from pregnancy and breastfeeding.
Tummy Tuck
It's no surprise that pregnancy can completely change the shape and appearance of the abdomen. Abdominoplasty, commonly known as a tummy tuck, is often part of a Mommy Makeover. A tummy tuck helps to remove any unwanted fat and skin and to resculpt muscles and tissue to restore their shape, creating a smoother, flatter abdomen and improving the curvature of the waist.
Liposuction
When post-pregnancy fat just won't go away despite attempts to diet and exercise, liposuction is often the best solution to resolve stubborn fat and contour the body. Theoretically, you can have liposuction performed on almost any area where you have extra unwanted fatty tissue, however, some areas are more amenable than others. The most common area we perform on is the waist and hip area, which shows great results and noticeably improves your shape. Liposuction is a safe, effective way to sculpt the midsection by removing excess fat, and it is a popular procedure for Mommy Makeovers.
Our specialist in cosmetic procedures for the body has developed a unique approach to liposuction known as Liponique™ Custom Body Contouring. Instead of the usual "one size fits all" approach, Liponique offers a refreshing new option designed to help each and every patient get the best possible results by combining different liposuction and body sculpting techniques. To achieve your own optimal outcome, you and your plastic surgeon should discuss your goals and customize your Mommy Makeover so it addresses all of your concerns.
Who's a Good Candidate for a Mommy Makeover?
The ideal candidate for a Mommy Makeover is a woman who is looking to restore her pre-pregnancy body or who has an area of her body that has always bothered her and is now taking steps to achieve the results she wants. Patients should be in good health overall and have a clear understanding of the surgical process and expectations.
As a general rule, most plastic surgeons recommend that you wait until after you're finished having children to have a Mommy Makeover because this will help to preserve the results following surgery. If you're considering a Mommy Makeover, the most important thing you can do is meet with a board-certified plastic surgeon specializing in cosmetic procedures for the breast and body. When you have your consultation, come prepared with your questions and concerns so you have all the information you need to confidently make the right decision for you.