Marianne is a 58 year old registered nurse in Melbourne , Florida who entrusted Dr. Clevens to perform her facelift. She and Robert, her husband of many years, photodocumented every step of her facelift journey. Marianne and Robert presented this "Diary of Her Facelift" to Dr. Clevens and his staff to share their experience with other patients considering facelift surgery.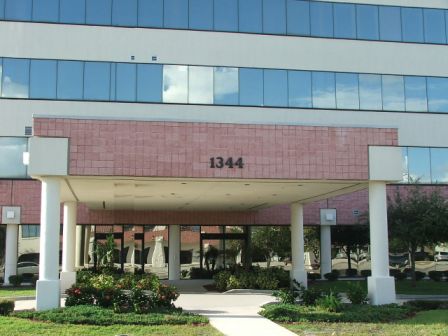 Figure 1. Marianne and her husband arrive early the morning of surgery to Dr. Clevens' ambulatory surgical center.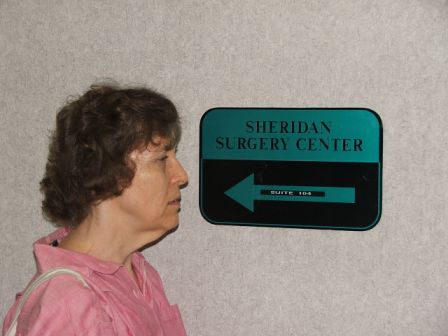 Figure 2. One last profile photo of Marianne's neck and chin prior to her facelift.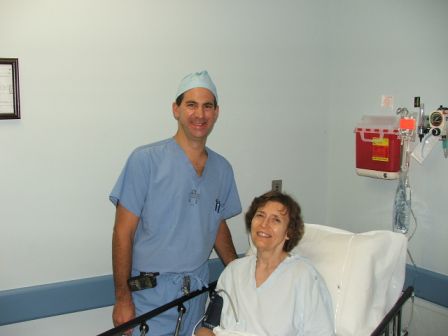 Figure 3. Marianne and Dr. Clevens meet once again the morning of surgery to review the plan for her facelift procedure.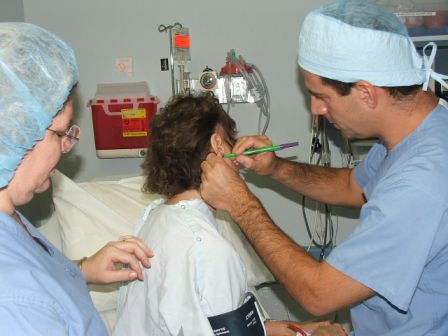 Figure 4. Dr. Clevens and his assistant examine Marianne, take some careful measurements and create markings in preparation for surgery.
Figure 5. About one hour after her facelift procedure, Marianne is ready to leave the surgical center to go home for the evening.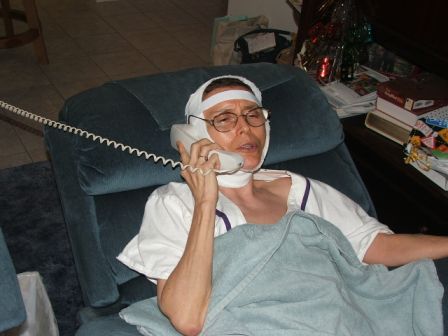 Figure 6. The evening following surgery, Maraianne is resting comfortably at home speaking with friends and family about her special day.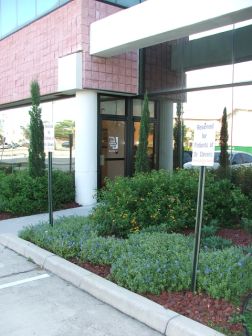 Figure 7. The morning following surgery, Marianne and her husband meet with Dr. Clevens for her one day post surgery examination and check,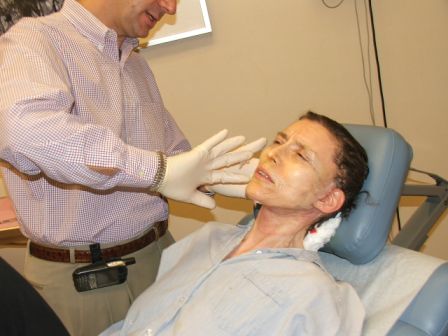 Figure 8. Dr. Clevens examines Marianne and finds her to be quite comfortable, doing well on her first day after her facelift.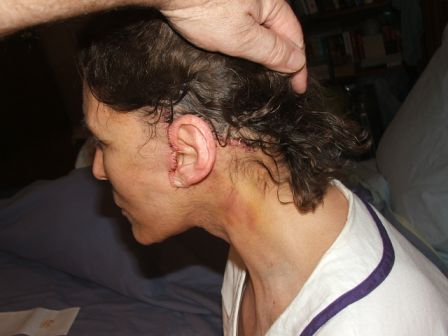 Figure 9. Only one day after surgery, Marianne's incisions are healing nicely and the neckline is already much improved! Compare with Figure 2.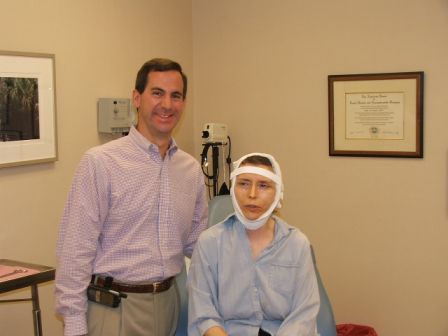 Figure 10. Dr. Clevens and Marianne pose for a photo together the morning after her surgery.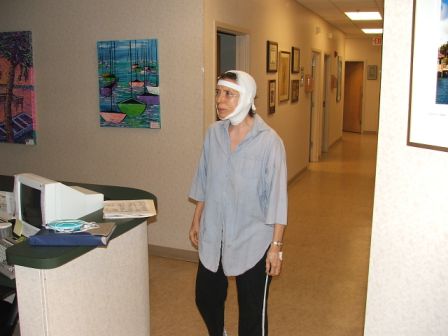 Figure 11. Marianne leaves Dr. Clevens' office the morning after her facelift surgery.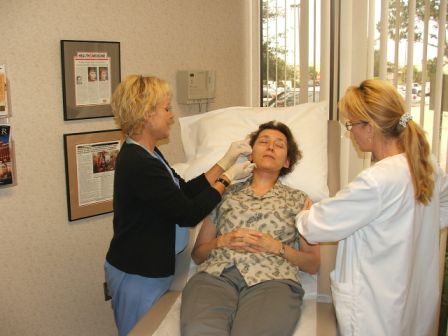 Figure 12. Five days after her procedure, Marianne meets with two of the registered nurses in Dr. Clevens' office for another post surgery evaluation.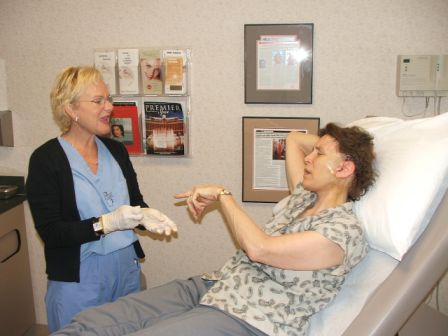 Figure 13. Only five days after her facelift, Marianne continues to do well, enjoying her follow up visit with the RN in Dr. Clevens' office.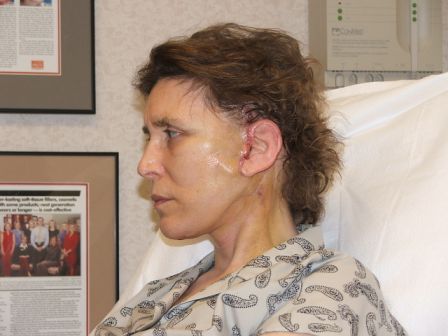 Figure 14 At her five day follow up visit, her swelling continues to improve and her neckline already looks great.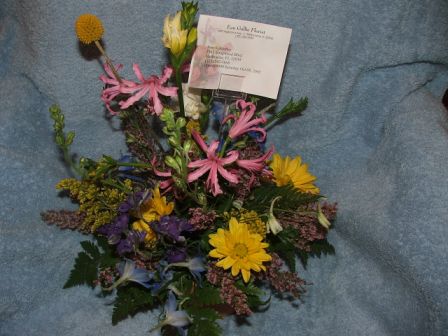 Figure 15. Dr. Clevens often sends flowers or a small gift to his patients as they are recovering, lifting their spirits. This is also an expression of gratitude by Dr. Clevens to his patients for their placing their confidence in him as their surgeon.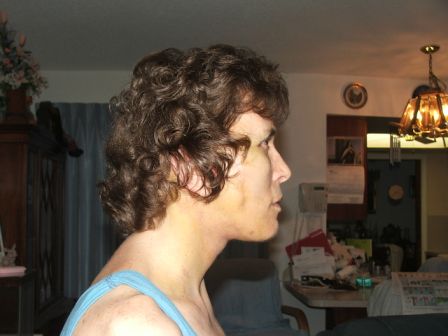 Figure 16. By ten days, the bruising is resolving and her youthful chin and neckline are evident. Compare these results with her own 'before' image in Figure 2.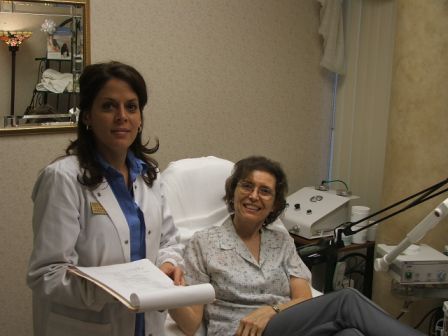 Figure 17. Ten days following her facelift, Marianne enjoys a relaxing facial and massage with one of Dr. Clevens' licensed medical aestheticians. All patients of Dr. Clevens receive complimentary aesthetic services following surgery for relaxing facials, lymphatic massage to clear bruising and swelling and for custom blended cosmetics to cover-up imperfections to speed recovery to work and play.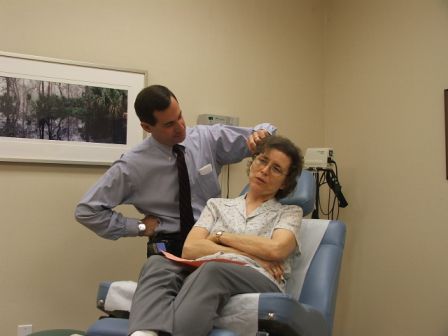 Figure 18. Dr. Clevens examines Marianne two weeks following her facelift. She is doing well and already back to work as a nurse.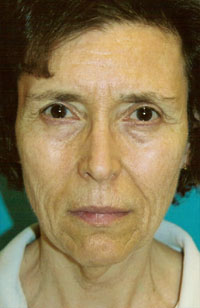 Before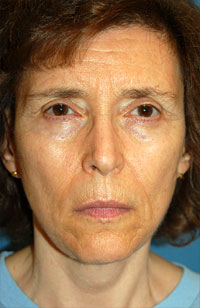 After