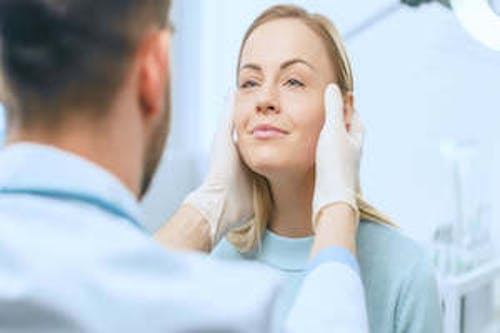 Living in a society with technology at your fingertips, you have the ability to constantly see people living their best lives and browse pictures of your younger or more fit self. These continuous reminders may have you wondering about different ways you can improve yourself. Or perhaps you know exactly what you want to change, but aren't sure the best way to move forward and make your dreams become a reality.
Cosmetic surgery and its mainstream fascination has resulted in a lot of false information online about plastic surgery procedures and outcomes—which is why we'd like to set the record straight. In this article, we will address some of the most common myths about plastic surgery and provide explanations to uncover the truth.
Myth #1: You can always tell when someone has had work done
As with any procedure, a number of outcomes are possible with plastic surgery. However, the truth is that the majority of people who have had cosmetic procedures don't look like they've had work done. Only bad or overdone work is obvious to the observer. An experienced specialist with cosmetic plastic surgery training can provide exceptional results that go unnoticed—which is a good thing when it comes to plastic surgery because most cosmetic surgery patients want a natural result that simply helps them look better or more youthful, not different.
Myth #2: You can only have one cosmetic procedure at a time
Despite the myth that you can only get one procedure done at a time, many patients actually undergo several treatments during plastic surgery. By getting several procedures done at once, patients save both recovery time and money. When multiple procedures are completed at the same time, the patient only needs to cover the cost of the anesthesiologist, surgical rooms, medications, and surgeon's time once. It can also lead to more pleasing results because complementary procedures can be completed together to enhance your final outcome.
Before you choose your plastic surgeon, read this guide to understand your quote and exactly what you're paying for.
Myth #3: Surgery can change anything you don't like
Although cosmetic procedures can be transformative and life-changing in many ways, they still have some limitations. For example, facial plastic surgeons work within the parameters of each patient's natural facial structure to enhance their natural beauty, not to make them look like someone else. In some cases, patient requests are simply not realistic. As such, during your consultation, a board certified plastic surgeon goes over what to expect and what's realistic in terms of results. They can also use video imaging to digitally modify your appearance to simulate results and help better focus your expectations.
Myth #4: Plastic surgery isn't real surgery
Plastic surgery is certainly real surgery and should not be taken lightly. There are many benefits to cosmetic procedures, but there are also many important factors to take into consideration. If you're thinking of having a cosmetic procedure done, make it a point to research providers and choose one who is well-trained, experienced, and has the right credentials. If you're interested in facial plastic surgery, you should find a surgeon who is certified by the American Board of Facial Plastic and Reconstructive Surgery. If breast or body contouring procedures are what you're looking for, choose a surgeon certified by the American Board of Plastic Surgery. These certifications help ensure patients receive quality care from surgeons that uphold these high standards of training, ethics, and experience.
Myth #5: Plastic surgery is only for women
This is not only a myth but also completely off the mark. An increasing number of men are getting cosmetic procedures done each year. In fact, since 2000, the number of non-surgical male cosmetic procedures has increased by 72%. Despite that the majority of plastic surgery patients are women, research has shown that men are just as interested in improving their appearance—and are also just as accepting of plastic surgery.
Myth #6: Only rich people are able to get cosmetic surgery
At one time, only wealthy people were able to get cosmetic surgery, but times have since changed. According to the American Society of Plastic Surgeons, two-thirds of people who undergo cosmetic procedures bring in an annual household income of less than $60,000. In other words, average, everyday people are getting cosmetic procedures done all the time—and at Clevens Face and Body Specialists, we want to work within your budget to ensure you feel great about the way you look.
These are just some of the many myths out there about plastic surgery. If you're thinking about getting a cosmetic procedure done, we'd love to dispel even more myths, share more factual information, and work with you to help you look and feel your best!