If you are considering Dermal Facial Fillers in Melbourne, Florida after you have recently undergone facelift surgery, Dr. Ross Clevens advises to wait before trying fillers.
After a facelift, your face will continue to change for at least 6 months after your surgery. Dr. Clevens recommends waiting until after your face has "settled" and fully healed before considering injectable fillers. While most injectable fillers used now last quite a while- anywhere between 9 and 24 months- swelling after a facelift changes almost weekly.
The risk is that you could use filler such as Juvederm or Restylane that are primarily composed of hyaluronic acid and then the swelling in your face might change. The hyaluronic acid filler will then be excessive in the areas where it was injected. Although injectable fillers such as Juvederm, Perlane, Radiesse, Restylane, and Sculptra are great for reducing the signs of aging like fine lines and wrinkles, it's best to wait a few months before you use any of these products if you have recently had a facelift. Giving yourself time to fully heal before you try and fill or fix areas is essential when it comes to Facial Cosmetic Surgery.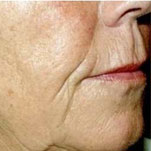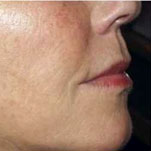 (Before Sculptra Injectable Fillers and After)
Make sure you trust your face to a specialist and make an appointment at the Clevens Face and Body Specialists. If you are interested in injectable fillers or any cosmetic surgery in Central Florida, call our office at 321.727.3223 to schedule an appointment. We would love to meet with you and discuss the best treatment options available to you.

Ross A. Clevens, MD
Melbourne Florida Facial Plastic Surgeon