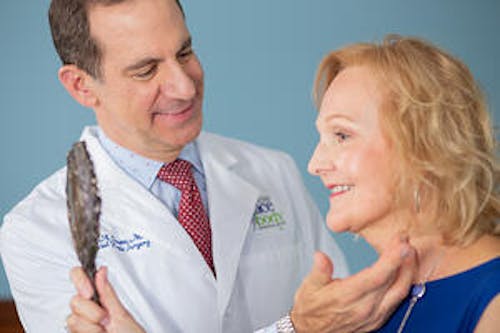 When you're considering cosmetic surgery—specifically, when you're trying to select the right cosmetic plastic surgeon to perform your procedure—it's critical to know the difference between a generalist and a specialist. By choosing a plastic surgeon with extensive experience in your area of interest, you can move forward with complete confidence in your decision and in the results you can expect.
In this article, we break down the difference between generalist and specialist surgeons as well as the reasons why choosing a specialist in cosmetic plastic surgery is so important for achieving optimal results.
Generalist vs. Specialist: What's the Difference?
A generalist is a surgeon who can perform a wide range of cosmetic procedures from head to toe. Since they don't specialize in a particular area, this usually means they do a tummy tuck every once in a while, or a face lift a handful of times a year. While they may technically be qualified, their experience and expertise on a particular procedure may vary greatly, even if they've been in practice for a long time.
A specialist is a surgeon who ONLY does procedures in their specialty area. For instance, at Clevens Face and Body Specialists, Dr. Ross Clevens specialize and focus only on facial plastic surgery procedures, such as facelift, rhinoplasty, and neck lift. Likewise, Board Certified Plastic Surgeon who performs breast and body procedures concentrates specifically on the body from the neck down, performing tummy tuck, breast surgery, and body contouring. This translates into more experience with these particular surgeries, which leads to better outcomes for patients. Similar to if you had a heart concern, your primary care doctor (a generalist) may refer you to a cardiologist (a specialist) so you could learn more from an expert.
It's important you choose a specialist who is not just board certified, but who is board certified by their specific specialty board. Board certification is the process through which physicians demonstrate their competency in a specialty area by meeting training requirements and successfully passing written and oral exams focused on their knowledge and experience. A facial plastic surgeon should be certified by the American Board of Facial Plastic and Reconstructive Surgery, and a breast and body specialist should be certified by the American Board of Plastic Surgery. Doctors can technically claim to be "board certified" and still perform cosmetic surgery, even though they are certified by an unrelated board, such as ophthalmology. So, when researching plastic surgeons, be sure to ask not only, "Are you board certified?" but also ask, "By what board?"
In addition to board certification in their specialty area, a specialist surgeon typically completes advanced fellowship training in their specialty area to gain even more practical experience and refine their techniques. When selecting your plastic surgeon, research the history of the doctor you're considering—including their education, training background, certifications, safety record, and success rates—and ask questions, so you feel confident in your decision before moving forward.
If you're at the stage where you're ready to schedule a consultation with different surgeons, here are some additional tips to keep in mind as you decide on the best option for you.
Before you choose your plastic surgeon, read this guide to understand your quote and exactly what you're paying for.
Signs of a Good Surgeon
Along with choosing a surgeon who specializes in your area of interest, you should also look for specific cues to ensure you're in the right hands during your plastic surgery procedure. Here are some good indicators to look for while selecting a cosmetic plastic surgeon:
Making you feel at ease: A reputable surgeon would make you feel comfortable and let you come to your decision on your own. If you feel pressured during a consultation, walk away! It's important that you feel secure and confident in your decision before you have any procedures done.
Respecting colleagues: Qualified, experienced surgeons should maintain a level of collegiality and mutual respect. If a surgeon is drawing comparisons or slandering colleagues, they may not be the best choice for you.
Being attentive to you: Plastic surgery is a highly personal experience—the whole process should be about you. However, in some cases, you might feel like the surgeon and medical team aren't listening to you or taking your interests into consideration. If the medical team doesn't recognize that the process revolves around you as the patient, move on.
Offering competitive prices: Some doctors might post discounts or promotions, but be wary of any that are offering their services well below what is considered the average price. Learn more about the cost of plastic surgery.
Setting realistic expectations: You want to select a surgeon who manages your expectations in a reasonable way. If a potential surgeon makes promises that seem too good to be true, they probably are—and there's a good chance that the surgeon might not be able to deliver on those promises at all.
Selecting a cosmetic plastic surgeon is a big deal—and it's definitely not something that should be taken lightly. It is essential that you do your research, know your options, and choose the best specialist to perform your procedure and help you reach your cosmetic goals.