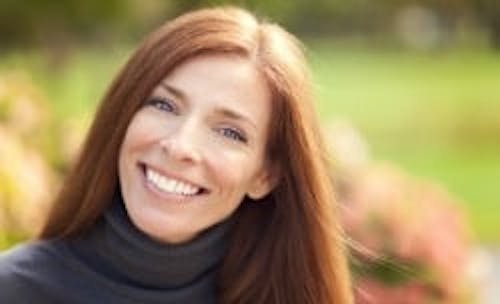 Rhinoplasty has long been one of the most popular plastic surgery procedures. People decide to have rhinoplasty for a number of reasons, from changing the shape of their nose to making it smaller. Although the surgery is fairly common, there is still a lot of misinformation about it out there.
Getting as much information about the procedure as possible before you decide if it's right for you is a must. Check out some common facts about nose reshaping surgery that you may not have known.
Not Every Surgeon Is Qualified to Perform It
Rhinoplasty may be common, but it's also one of the most complicated plastic surgeries to perform. The structures of the nose are small and delicate. It takes a well-trained surgeon to shape and craft a nose that meets a patient's expectations.
Legally, any surgeon in the U.S. can perform rhinoplasty. But, that doesn't mean every surgeon should. It's up to you to find a plastic surgeon who is qualified to perform the procedure. Look for a surgeon who is board certified and who has demonstrable experience with the surgery. You may also want to look at the surgeon's training, including the type of residency training he or she has completed. Review before and after photos of past patients to see the results.
It's Not Just About Looks
While plenty of people associate nose surgery with vanity, that's simply not always the case. Some people seek out rhinoplasty, or septorhinoplasty, when they have a problem with their nose that makes it difficult to breathe. A person might also want rhinoplasty to correct a nose that was severely injured in an accident or due to another trauma.
People who have trouble breathing through their nose may have a deviated septum, meaning the tissue that divides the nostrils leans too far in one direction or another, blocking the airway. A septoplasty procedure corrects the position of the septum, improving the nose's function. While in some cases, the surgery can be performed for purely functional reasons, in others, it is combined with rhinoplasty to improve the function and look of the nose.
Computer Imaging Can Help Improve Results
Creating a new nose for a patient involves the surgeon listening to what the patient wants and adjusting the size and shape of the nose so that it is aesthetically pleasing. Computer imaging is a useful tool for plastic surgeons and patients, as it allows them to see what the nose will most likely look like after the surgery.
Computer imaging is especially useful when it comes to improving communication between surgeon and patient. A patient may go into a surgeon's office hoping to get the same nose as a certain celebrity. Instead of outright telling the patient no, that the nose won't work with her facial features, the surgeon can use computer imaging to put a similar nose on a photograph of the patient, so that she can see for herself that the famous person's nose isn't a match.
Imaging before the surgery can also help a patient avoid any surprises. The patient will have a general idea of how things will turn out and can decide whether they meet her expectations or whether she'd prefer not to go on.
The Nose Needs Time to Heal
Rhinoplasty is major surgery. It does take a while for the patient to heal afterwards. For the most part, though, the recovery process isn't very painful. Some discomfort, bruising and swelling are common, but only for the first few days.
Generally, it's recommended that you take about a week or two off from work. Your surgeon will let you know the exact amount of time to take off. You'll also be asked to avoid exercise and a lot of activity for several weeks after the surgery, to avoid damaging the healing nose. You may want to adjust your diet, clothing and other habits so that you treat the nose as gently as possible. For example, your doctor might recommend that you avoid pullover tops in the weeks after your rhinoplasty, so that you don't bump your nose.
Even after you feel back to your normal self, your nose will still be healing. Results vary from patient to patient, but in some cases, it can take about six months or up to a year before you see the final result from the surgery. Be patient and rest assured that if you've seen an experienced surgeon, your results will soon become as visible as the nose on your face.
If you are looking for a board certified facial plastic surgeon in central Florida, look no further than Dr. Ross Clevens. Voted the "Best of Brevard," Dr. Clevens is an Ivy League-trained surgeon who specializes in rhinoplasty and other facial procedures. To schedule an appointment with Dr. Clevens, call (321) 727-3223 today.