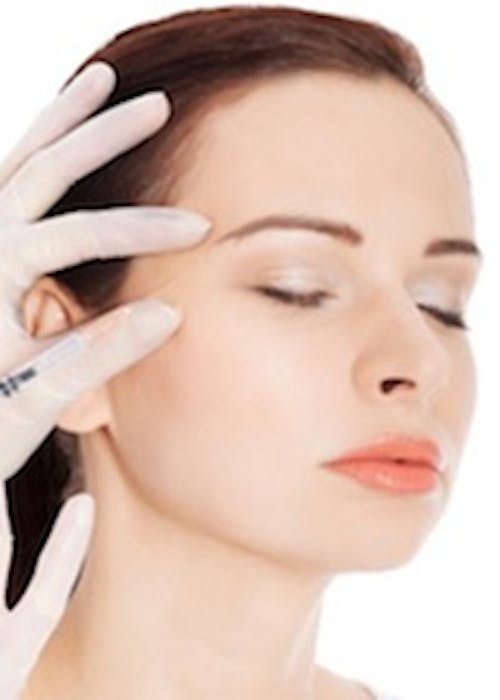 After stressing about the frown lines on your forehead for months or constantly worrying over the deepening laugh lines by your mouth, you've decided to take the leap and have an injection or two. But, when deciding to have any type of injection, it's important to look before you leap. If you're seriously considering an injectable for the first time, these tips can give you a sense of what to expect and help you better prepare.
Don't Worry
First things first, one of the best things you can do when thinking about needles, injections and fillers is not worry. You want to be cautious and well-informed, but you don't want to waste your energy worrying about things that might not make much of a difference in the end.
One thing not to worry about is what to do if you don't like your results. The great thing about injections is that they wear off with time. If you find that you actually prefer your lines and wrinkles to a smoother look, which some people do, it's just a matter of waiting. Certain injections, such as Dysport, Xeomin, or Botox, only last for about three months, so you won't have to wait very long at all. Others, such as those made from hyaluronic acid, can be reversed with another injection if you decide that you just can't live with the results.
Know What Type of Wrinkle You're Treating
Not all wrinkles are the same, which is one of the reasons why there seem to be so many different options when it comes to injections. Botox and similar injections are designed for those wrinkles that are created by repeated muscle movements over the years. The major ingredient in the injections works by blocking the signal sent from the nerve to the relevant muscle. You aren't able to make the movement that creates the wrinkle, so after a period of time, the wrinkle fades.
Fillers, on the other hand, add volume to the skin, and reduce the lines created when your skin becomes drier and as certain key substances, such as collagen and hyaluronic acid, diminish with age. Even fillers that are made of the same ingredient, such as hyaluronic acid, are formulated in different ways, so that they work somewhat differently. Juvederm, for example, is somewhat thicker than Belotero, but both are made of hyaluronic acid. Juvederm Voluma contains a very thick, cross-linked form of hyaluronic acid and is used to add volume to the face, not just to fill in lines.
Give It Some Time
A major benefit of injections is that they typically provide results much more quickly than surgery, with a much shorter recovery period. But, that doesn't mean you'll necessarily emerge from your appointment looking years younger or looking exactly the way you had hoped.
For one thing, it takes several days, if not up to a week, for the results from an injection of Botox, Xeomin or Dysport to appear. That's because the treatment doesn't automatically fill in the wrinkles. Since it works on the mechanism that creates the wrinkle, the line itself needs some time to fade, as the skin and muscle around it relax.
It's generally a good idea to schedule any injections or fillers a few weeks before a big event. Even fillers that provide instant results might have a few mild side effects, such as bruising, redness or swelling. You probably don't want to show up at a friend or relative's wedding with smooth, but bruised skin. Plus, scheduling your injections a few weeks in advance will give you time to get used to your smoother look.
Know What You Should and Shouldn't Do
While there isn't much recovery time after an injection, your surgeon may still give you a list of dos and don'ts to help you prepare for the treatment and to help you get the best results afterwards. For example, if you're having Botox, you'll want to avoid rubbing the treated area for some time after the injection or avoid tipping your face downwards. Rubbing the area can cause the botulinum toxin to spread to other areas of your face, putting you at risk for complications. You may also want to avoid taking certain medicines, such as aspirin, for some time before and after your injection.
The Doctor Is as Important as the Product
The person who performs the injection is just as important as the specific product you decide to have injected. A highly skilled and trained injector can make things look easy, but in reality, the process is anything but. You want someone who understands the anatomy of the face, knows the best place to inject to create the results you want, and knows the appropriate amount to use. Most importantly, you want an injector who has plenty of experience performing the injections and who will do so in a safe and clean environment.
If you're considering fillers or another type of injection in Central Florida, talk to Dr. Ross Clevens, the area's double board certified, award-winning facial plastic surgeon. Dr. Clevens can help you decide on the right injectable for you and let you know what to expect from the treatment. To schedule an appointment, call (321) 727-3223 today.