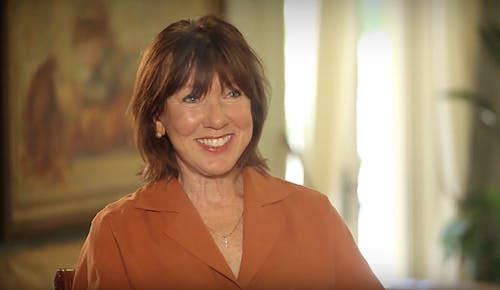 Karen, from Titusville, Florida, has an energetic attitude and a lifestyle to match—but her appearance hasn't always reflected that accurately. Like so many others around her age, Karen started noticing common signs of aging such as deep lines, wrinkles, and loose, sagging skin on her face. When she found out that her daughter was getting married, Karen decided it was the perfect time to do something about it.
How Facial Plastic Surgery Changed Karen's Life
After being referred by a friend, Karen booked a plastic surgery consultation with Dr. Ross Clevens at Clevens Face and Body Specialists in Melbourne, Florida to discuss her concerns and treatment options to address them. She decided to move forward with a facelift, blepharoplasty (eyelid surgery), and laser skin resurfacing. Here's a quick overview of those procedures and how they help.
A facelift is the tried and true treatment for correcting deep folds and loose skin to make skin appear naturally firmer and tighter. Facelift benefits three distinct areas: cheek and midface, jowl and jawline, and neck and chin. Having a facelift can help patients appear 10-15 years younger after surgery—and Karen was no exception.
Blepharoplasty, also called eyelid surgery, is a group of procedures designed to repair sagging eyelids, reposition fat, tighten muscles, support tendons, and remove excess skin. Depending on their goals, patients can elect to have these procedures performed on the upper eyelids, lower eyelids, or both, as Karen did. Eyelid surgery improves not only the appearance but also the function of the eyes because it can also address sagging eyelids that obstruct vision.
Request a consultation to speak with our expert team
Laser skin resurfacing is a non-surgical laser treatment that improves skin quality and texture by removing lines, wrinkles, and brown spots. This treatment also can tighten loose skin and create even texture.
Fast-forward to present day, and Karen couldn't be happier with her results. She looks a decade younger and says it's wonderful to finally look the age she feels inside. Having these procedures has changed her life completely—she can now look in the mirror without pausing to pull back loose skin around her chin and neck.
"It's wonderful to be my age and to have a boost like this for my self-confidence," Karen says. "My energy level is good, but now I feel like my face matches my energy."
Why Karen Recommends Seeing a Specialist
Karen recommends seeing a facial plastic surgeon who has experience performing the procedures that interest you. After she was referred to Board Certified Facial Plastic Surgery Specialist Dr. Ross Clevens by a friend, Karen did her research and was impressed by his background and experience in facial procedures. She says that by choosing a specialist with extensive experience, you can ensure they'll know exactly how to help you look and feel your best—just like she does.
One of the things we at Clevens Face and Body Specialists love most about being plastic surgery specialists is the complete transformation, inside and out, that we get to see in our patients. We're dedicated to helping our patients meet their personal goals—every individual is different and has unique concerns and expectations for facial plastic surgery. Schedule your consultation to share your goals and discuss the best treatment options to meet your needs.