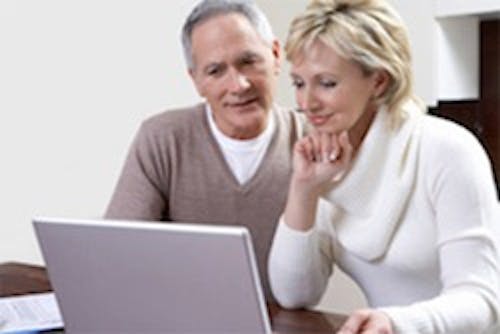 There are a lot of options out there when it comes to fighting the signs of aging on your face. Part of the reason why there are so many choices, from injectable neurotoxins to surgery, and from laser skin resurfacing to injectable fillers, is that the face ages in different ways. Some signs of aging are on the surface of the skin, while others occur due to changes beneath the skin. The type of wrinkles or other signs of aging that you have determines the treatments that will be most effective for you.
#1: Laser Skin Resurfacing
Two types of people can benefit from laser skin resurfacing treatments: those who aren't ready for surgery such as a facelift, and those who have already had a facelift and want to make the results even better. Typically, laser treatments can be used to reduce fine lines and wrinkles, reduce age spots or areas of discoloration, and improve the texture of the skin.
Laser skin resurfacing might be a treatment you consider when you are just starting to notice the signs of aging on your face—a few fine lines here and there, larger pores than you would like or a couple of spots when your skin used to be even toned. Typically, people who benefit from the treatment don't have a great degree of skin laxity or looseness. They might be beginning to make less collagen, but the impact of the reduction in collagen isn't incredibly noticeable at this point.
#2: Injections
Like laser treatments, injectables might be appropriate when a person isn't quite ready for a facelift or other surgery or has already had surgery and wants to keep up the results. Injections can treat a variety of wrinkles, such as those created by facial expressions and movements, as well as those created by a loss of volume and the effect of gravity over the years.
Injections can be divided into two major groups: those made from a neurotoxin, such as Botox, Dysport and Xeomin, and those that are made from a filler, such as hyaluronic acid. The ingredient in Botox and similar fillers keeps certain muscles from moving, so that the wrinkles created by those movements fade. Although people often assume that Botox and similar treatments freeze the face, in reality the reduction in movement is a lot more subtle, particularly if the injection is performed by a trained doctor.
Fillers help reduce lines and wrinkles by filling in specific areas of the face, such as the area around the nasolabial folds of laugh lines. In some cases, fillers are also used to restore lost volume to the face. One filler that does so is Juvederm Voluma. It creates fuller cheeks, so that a person looks more youthful.
Injectables won't do much for the texture of the skin, nor will they improve skin tone. If your main concern is specific fine lines and wrinkles, an injection can provide a quick solution, with almost no recovery time. But, if pores, spots and lines are bothering you, a laser treatment might be the best way to go, even if the recovery period is longer.
Request a consultation to speak with our expert team
In contrast, a facelift is usually an appropriate option when a person begins to notice more severe skin laxity and the development of jowls or loose areas of skin on the face. The surgery helps smooth major creases and wrinkles, compared to the fine lines that a laser helps reduce. In fact, a patient shouldn't expect a facelift to target all of her or his lines and wrinkles. Instead, it's a good idea to expect that the surgery will smooth major creases and that an additional treatment will help reduce those finer lines.
Combining Facial Treatments
Depending on the signs of aging you're experiencing, combining treatments might be the best route to take. Your surgeon may recommend having procedures performed at the same time, such as Botox performed at the same time as a facelift or laser skin resurfacing performed along with a dermal filler injection. Since everyone ages in a different way, combining treatments allows you to create a solution that specifically fits the needs of your skin.
In some cases, you might have a facelift at one point, then decide to undergo a laser treatment years later or to receive injections a few years after your facelift to help keep new lines and wrinkles away. Your surgeon can provide guidance on whether or not minimally invasive treatments in the years after your facelift will be helpful.