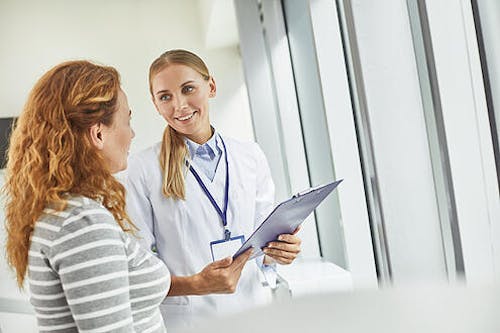 Because a cosmetic procedure is often an out-of-pocket investment, it's important to understand each quote you receive and what the differences are. Why is one plastic surgeon's quote significantly higher than another surgeon's? Of course, you have questions, and you should—you're making a big investment in yourself!
In this article, we break down why the costs differ, what financing options are available, and red flags to look out for when comparing quotes from different surgeons.
Why Costs Differ
There are many variables that come into play with plastic surgery. When searching for a surgeon and comparing cosmetic procedure quotes, it doesn't always pay to hunt for a bargain. Despite common myths, plastic surgery is real surgery—and you don't want to cut corners where your health is concerned. If your decision is based solely on cost, we highly encourage you to look deeper into what you're truly paying for or wait for a more opportune time for you to have your surgery. Quality may cost more, but it's well worth it.
There are many things that go into the total cost that you see on each plastic surgery quote. For example, your surgeon's experience and skill level impacts the price. When making your decision, keep in mind that a bad bargain job can end up costing you a lot more in the long run with corrective surgery. There's a chance additional surgery won't be able to change your appearance after a procedure has gone wrong.
Aside from the surgeon's fee (which typically includes all pre and post-operative visits), here are some other costs that are associated with cosmetic procedures:
Anesthesia
Surgery center (if applicable)
Highly trained team
Materials
Surgical Center vs. Office-Based Procedures
Another cost variable is the surgery location—will the procedure take place at a surgical center or in an office? Ambulatory surgical centers (also referred to as ASC) have strict licensing requirements and are subject to tough inspections, usually by state accrediting organizations. Alternatively, office-based operating rooms do not require accreditation or have to meet the same standards of care. As such, a cosmetic procedure in a surgery center may cost more than an office-based operation would, but it will also have additional safety, monitoring and equipment, and staffing benefits to meet stricter requirements.
Before you choose your plastic surgeon, read this guide to understand your quote and exactly what you're paying for.
Red Flags to Look For
When comparing quotes from different surgeons, there are a few red flags to look out for. If the total cost of the procedure (or any of the specific fees) is significantly lower than competitors', it may be an indication that the surgeon is less qualified or that the facility is not accredited. For instance, if anesthesia is needed, the cost could be based on who will be administering it, an Anesthesiologist (Doctor of Medicine) versus a Certified Registered Nurse Anesthetist (CRNA).
Lower quotes could also indicate the procedure will cost less but won't last as long. Another thing to think about is if you're comparing treatment plans that are apples to apples. For example, some surgeons who perform a tummy tuck include monsplasty as part of their procedure to ensure optimal results, while others do not build this into their quote.
You will want to have a full understanding of a potential surgeons credentials prior to committing to a treatment. While not directly indicated in the quote, pay attention to your doctor's education and training, how long they have been licensed, and the number of cases they have performed. Reading reviews and looking at before and after pictures on websites like Real Self is a great place to gather more information.
Vague pricing without a cost breakdown is also a red flag to watch for if you're considering having cosmetic surgery and comparing quotes. In addition, variable pricing is something to be wary of. Stick with a practice that quotes a fixed price and includes all follow-up appointments and post-surgery care, so you don't get a surprise bill after your procedure.
Financing Options
Because insurance does not typically cover cosmetic procedures, patients are often required to cover the cost themselves—or, if they're unable to pay the total cost up front, to walk away. That's why there are a number of financing options available for patients who are paying for cosmetic procedures out of pocket. Many plastic surgery clinics—Clevens Face and Body Specialists included—offer financing through lenders like CareCredit. This allows patients to take advantage of low flexible, monthly payment options and to focus more on the cosmetic procedure they're considering than on how to cover the costs associated with it. If you're looking into this option, beware of financing fees that are added on top of quotes. As a customer, it shouldn't cost you more if you prefer to pay with a credit card instead of cash.
There are several factors that come into play to determine the cost of a cosmetic procedure. From anesthesia to the surgical facility and qualified experienced staff, many different variables can change the quote dramatically. With so many details that can impact cosmetic procedure quotes, it can be difficult to analyze, compare, and ultimately make the best decision for your needs. It's important to do your homework and make sure you understand what all the variables are before selecting a surgeon to perform your cosmetic procedure of choice.
The same procedure from different surgeons doesn't always mean you'll end up with the same result. If you're thinking about having a cosmetic procedure done, we would love to meet with you and answer any questions you have about everything from cost to the results you can expect. Remember, this is an investment in yourself, by doing your research you can make an informed decision with confidence!