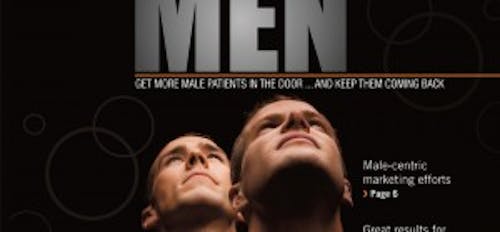 While men still significantly trail women in the number of plastic surgery and cosmetic procedures performed nationwide, they are becoming increasing commonplace in South Florida waiting rooms.
Men are often motivated to look better by their significant others, or they may be experiencing a difficult life transition such as a divorce, or even looking for a new job.
Since 2000, men's cosmetic procedures have increased 106 percent. The top five cosmetic surgeries for men are liposuction or body contouring, rhinoplasty (nose jobs), eyelid surgery, gynecomastia (removal of excess breast tissue) and Neck Lift.
"The taboo of men having plastic surgery is gone," said Dr. Clevens, who figures that 10 percent of his patients are men. He attributes the rise in part to an increase in eyelid surgery for men who find themselves competing with younger male co-workers who don't have bags under their eyes.
Now, the latest surgery in demand by young men is SmartLipo, a body sculpting that gives a better delineation of an abdominal six-pack.
Minimally invasive procedures, such as neurotoxins Botox and Xeomin, as well as dermal fillers, make up the majority of all cosmetic procedures, and are growing in popularity among men as well.
Men's rejuvenation goals and aesthetic goals are different. They are typically not looking for beauty. They simply want to look refreshed and feel confident.
Other treatments men are benefitting from include skin resurfacing and laser hair removal, which can remove hair on the lower neck area that gets irritated from razor burn, or on the back.
To schedule an appointment to learn about your cosmetic options, call 321-727-3223 or email info@drclevens.com.