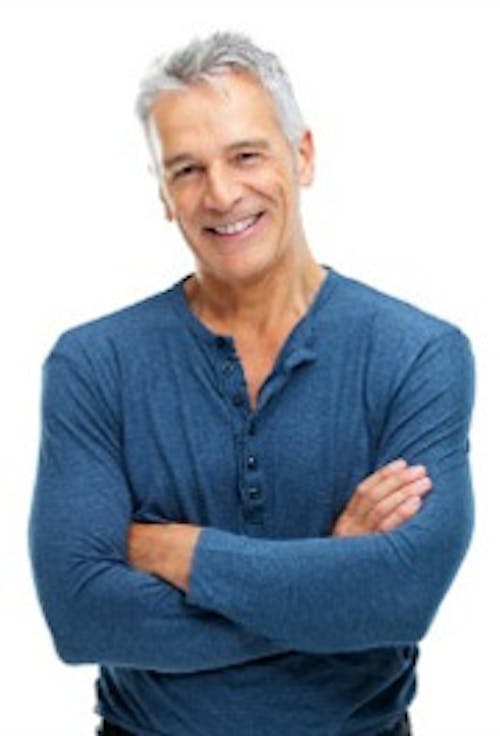 Although it's commonly assumed that plastic surgery is something only women think about, more than 200,000 men in the U.S. had some plastic surgery procedure performed in 2013, according to the American Society of Plastic Surgeons. While that's still considerably less than the number of women who sought out surgery in 2013 (more than one million), it shows a growing acceptance of and desire for cosmetic surgery among men.
In 2013, the five most commonly performed surgeries on men included eyelid surgery, breast reduction, liposuction, rhinoplasty and facelift.
Rhinoplasty for Men
More than 57,000 men had rhinoplasty in the 2013. Rhinoplasty for men can offer a number of benefits. Some men might choose the surgery because they have long had difficulty with their nose, such as trouble breathing or sleep apnea. Men can also choose nose reshaping surgery if they are unhappy with the way their nose looks.
The surgery can change the size or shape of the nose, making it smaller or larger, depending on what works best on a patient's face. Some men might request surgery that gives them a stronger or more prominent nose. In some cases, chin augmentation at the same time as rhinoplasty might give a man the facial balance he is looking for.
Facelift for Men
Men also face pressure to look younger, particularly when they are in the market for a new job or are attempting to change careers. For that reason, facelift surgery is another popular option for men. Nearly 13,000 facelifts were performed on men in 2013. The surgery creates a more youthful look by reducing sagging in the cheeks and chin and jowliness in the jawline.
Facial surgery is slightly different in men than it is in women. For example, men grow facial hair and have more blood flow to the face than women. Men have a greater risk of bleeding or developing hematomas during surgery. The surgery can also change the location of hair on the face. For example, if the skin is lifted enough that areas that grow hair are located behind the ears, a man may have to shave behind the ears and become particular about the way he grooms his beard.
Eyelid Surgery
More than 30,000 men decided to have eyelid surgery in 2013. The surgery can be performed on its own or with facelift to rejuvenate the face all over. While facelifts only focus on the lower part of the face, an eyelid focuses on the eye area. It can reduce sagging or drooping in the upper or lower lids. Surgery on the lower eyelids can help reduce bags under the eyes, too.
Body Contouring for Men
Liposuction is another popular option for men, with more than 23,000 procedures performed in 2013. As they get older, men are likely to put on extra fat in the abdominal area and in the hips and thighs. Liposuction can remove this fat, creating a trimmer appearance.
The procedure is only recommended for men who are at or near their ideal weight. Liposuction isn't a weight-loss procedure.
Breast Reduction for Men
Weight gain or changes in the body can lead to a condition called gynecomastia, or the development of breasts in men. A breast reduction surgery can remove the extra fat from the chest area and reposition the skin and nipples to create a natural appearance. Nearly 23,000 breast reduction surgeries were performed in men in 2013.
Cosmetic surgery for men offers a number of benefits. It can improve your self-esteem and confidence. Choosing to undergo surgery can also improve a man's quality of life, as he may be more likely to get job offers or to be accepted by those around him.
If you are a man considering facial plastic surgery, contact Ivy League-trained and nationally recognized plastic surgeon Dr. Ross Clevens at Clevens Face and Body in Melbourne, Florida. Voted "Best in Brevard," Dr. Clevens will let you know your options and discuss your expectations with you. Call (321) 727-3223 for a consultation today!