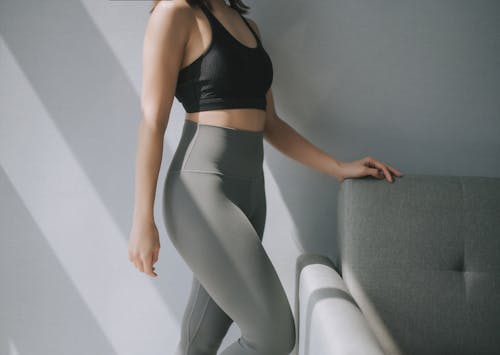 Congratulations! If you're among those who have successfully lost weight through diet, exercise, medications, and/or surgical procedures to reach and maintain your goal weight, you deserve applause for your hard work and commitment to a healthier lifestyle.
You may also be experiencing one of the common effects of massive weight loss: excess skin and a desire to improve the contour of your new body.
Plastic surgery after massive weight loss is one of the greatest areas of patient satisfaction. Removal of excess skin, lifting, and tightening all can be the life-changing culmination of your weight loss journey. Having plastic surgery also can motivate patients to continue their commitment to a healthy lifestyle so they can maintain their results.
The main types of surgery that are performed for massive weight loss patients include:
Adjunctive procedures such as reverse abdominoplasty and upper back lifts can be utilized as well; however, these are performed less in practice.
Brachioplasty or Arm Lift is a common procedure in patients after massive weight loss. Complaints of excessive skin on the upper arms can be fixed with brachioplasty. Removal of the excess skin is done from the area of biceps crease and can sometimes be carried down into the armpit and chest wall. Brachioplasty patients are extremely satisfied, as the "batwings" that they commonly complain about are gone, and many patients can wear sleeveless shirts again. The incision line is hidden on the inside of the arm, and typically thins and diminishes over time.
Breast Lifts or Breast Reductions are common procedures performed even in non-massive weight loss patients. As a person loses weight, they also lose weight in their breasts. Many patients will state that they had larger breasts when they weighed more, but as they have lost weight, their breast volume has significantly changed. Breast lifts or reductions may require an "anchor" incision line, depending on the laxity of the skin and tissue. Additionally, breast implants are recommended if a patient desires more upper-pole fullness. All of this can be discussed with your surgeon during your consultation.
Abdominoplasty and Body Lifts (also known as Belt Lipectomy) are probably the most popular procedures that are performed in post massive weight loss patients. The dramatic transformation in contour in exchange for a low lying scar hidden on the abdomen is one of the best ways patients can change their lives after massive weight loss. Abdominoplasty is a procedure where the incision is only in the front, where a body lift is a circumferential incision. Drains are commonly employed in this procedure, however, they are usually removed in about two weeks.
Lastly, thigh lifts are where the excessive medial thigh skin is removed to help contour the thighs. This incision may be a small crescent excision in the inner thigh or a T shaped incision along the inner part of your thigh. Thigh lifts are the most difficult body contouring procedure to recover from as prolonged lower extremity swelling and wound healing can sometimes be a minor complication of this procedure, though this is rare. Patients who do undergo thigh lifts generally have high satisfaction, as once the excess skin is removed, patients can wear properly fitting clothes and feel comfortable.
In summary, plastic surgery after massive weight loss carries a high satisfaction for patients and can be life-changing. Everyone's treatment plan looks different, however, and patients have different priorities on what area to focus on first. The best next step for anyone interested in learning more about plastic surgery after weight loss is to meet in consultation with an experienced body contouring specialist. Your surgeon can listen carefully to your goals and then design a custom surgical plan to help you achieve them.