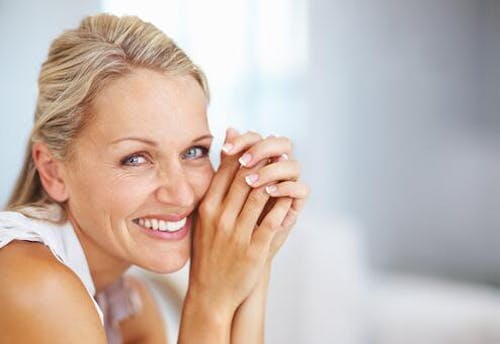 If you're interested in having plastic surgery, the recovery process may seem daunting. It's normal to have a whole slew of concerns about everything from pain management and activity restrictions, to caregiver responsibilities and follow-up appointments.
Will your plastic surgery recovery be uncomfortable? Will you need help with normal activities like showering after your procedure? When can you go back to work? What about the gym? Will you need to change the way you sleep, eat, and get around? If so, for how long?
These are just a few examples of the many concerns that come up when we meet with patients before their plastic surgery procedure. With that being said, the plastic surgery recovery process can actually be smooth and seamless with the right care and the proper precautions.
To help you prepare for what to expect, here's what you need to know about recovering from plastic surgery.
Plastic Surgery Recovery Periods: How They Vary
Plastic surgery recovery is different for everyone. Many variables come into play in regards to plastic surgery recovery, such as the surgeon's skills, adherence to post-operative instructions, and any potential pre-existing health concerns. However, some procedures naturally require a longer and more extensive recovery period than others.
Here's a breakdown of the average recovery time for some of the most popular plastic surgery procedures—but keep in mind that these are only estimates for the length of recovery:
| | | | |
| --- | --- | --- | --- |
| Procedure | Social Downtime | Resume Exercise | Final Results |
| Eyelid Surgery | 5-7 days | 4 weeks | 6-12 months |
| Rhinoplasty | 7-10 days | 3 weeks | 12-18 months |
| Facelift | 10-14 days | 2 weeks | 12 months |
| Neck Lift | 3-5 days | 2 weeks | 6-12 months |
| Tummy Tuck | 2 weeks | 2-4 weeks | 4-6 months |
| Breast Augmentation | 3-5 days | 3-6 weeks | 3-6 months |
| Breast Lift | 1 week | 3-6 weeks | 6-12 months |
| Liposuction | 1-3 days | 1 week | 6-12 months |
In addition to varying by procedure, recovery time also changes when different procedures are combined, which is common for those individuals who are looking to minimize the associated downtime, recovery, and costs. Generally speaking, facial plastic surgery takes around two weeks to recover from, whereas breast and body procedures usually require 4-6 weeks of limited activity.
Before you choose your plastic surgeon, read this guide to understand your quote and exactly what you're paying for.
How To Ease Your Recovery From Plastic Surgery
Although plastic surgery recovery is certainly an important factor to consider, it shouldn't deter you from seeking out a procedure that interests you. You can still achieve a great outcome and ideal results with the right approach:
Choose Your Surgeon Carefully
Ensuring a smooth and successful recovery from plastic surgery starts with choosing a leading board-certified plastic surgeon or facial plastic surgeon who specializes in your area of interest. Specialist plastic surgeons take steps during surgery to accelerate healing and minimize the length of recovery and downtime.
For example, at our plastic surgery group, we use tranexamic acid (TXA) to minimize any post-operative bruising and Exparel for post-surgical, non-opioid pain management. We also use a cellular healing gel (which is made with the patient's own cells) to initiate the body's natural recovery process.
Commit To Self-Care
That said, it's not only up to your surgical team—you can still take matters into your own hands and impact your own recovery. Consider using a natural dietary supplement that promotes healing and recovery following your procedure. Committing to proper incision aftercare (such as using a scar gel) and following any steps and precautions recommended by your surgeon will help you control your own destiny, ultimately reducing the risk of post-surgical scars and unwelcome complications.
Also, make it a point to eat a healthy, balanced diet during your plastic surgery recovery, because nutrition plays a significant role in our body's natural healing abilities. You should also try to quit smoking, at least while you're recovering, because smoking impacts the blood supply to the skin, slows healing time, and increases the risk of bleeding and complications.
Look For Support From Your Plastic Surgeon
As a plastic surgeon, your doctor's job is to operate surrounded by a skilled care team well-equipped to best support your recovery. After all, you want to feel heard, supported, and confident that you're in safe hands, both before and after your plastic surgery.
Pre-Surgical Support
Often, surgical patients (and ideally your caregiver) meet with a nurse for a history and physical visit (or H&P). This is a pre-operative appointment to review all of the details about the procedure and what to expect during recovery.
During your H&P appointment, you should expect your surgeon and care team to provide the following information in relation to your recovery:
Thorough explanation of what to expect and how to best prepare
Detailed walk-through of the different stages of the recovery timeline
Tips and resources for pain management following plastic surgery
The amount of social and physical downtime you should expect
Any lifestyle restrictions such as lifting, driving, exercise, and diet
Activities you may need assistance with, such as showering or driving
Shopping lists for aftercare supplies to purchase prior to the procedure
Each of these will vary by procedure—especially if you combine multiple procedures for an ideal outcome.
Post-Surgical Support
You should also anticipate follow-up appointments with your care team throughout the recovery process for up to one year, depending on the procedure performed. Staying connected to your plastic surgeon and care team after your surgery will help ensure proper healing and optimal results after recovery is complete.
Don't hesitate to reach out when you're stuck or unsure of what to do. There's no such thing as a silly concern! In fact, your doctor wants you to call and be informed every step of the way, including during recovery. In addition to being available by phone, many plastic surgeons also offer patient portal access to empower individuals to stay engaged and informed throughout their recovery process.
Partnering For an Optimal Plastic Surgery Outcome
Although it's natural to be curious and have a lot of concerns about how your recovery will look after plastic surgery, you won't be in it alone. You and your caregiver, along with the specialist plastic surgeon of your choice, will partner together closely during your recovery and post-op visits to ensure everything is on track and that you're healing as expected.
Don't let plastic surgery recovery scare you away from making a decision that will boost your confidence and improve your overall quality of life. A skilled surgeon and their team will be there for you every step of the way, and afterwards, you'll reap the benefit: a refreshed appearance that helps you look as good as you feel!