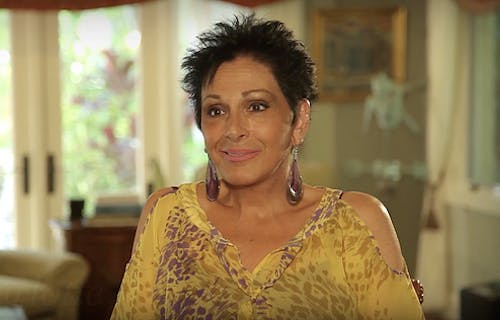 Cosmetic surgery is a life-changing and defining experience for so many patients—patients who are real people with their own stories, dreams, and goals for how they want to look and feel. In this article, we'll share a real patient example, detailing Charlotte's beautiful transformation (inside and out) following her weight loss and subsequent facial cosmetic surgery.
Meet the Patient: Why Charlotte Chose Cosmetic Surgery
Charlotte is a woman in her 60s residing in Melbourne, Florida. She has struggled with weight her entire life, especially after owning and operating a family restaurant with her husband for decades. Charlotte did all of the cooking for the restaurant and gained significant weight as a result. After deciding that it was time to make a change, Charlotte underwent gastric bypass surgery and managed to lose 175 pounds—an amazing accomplishment that changed her life forever.
However, after losing so much weight, her youthful, fuller face didn't fill out like it used to and revealed several deep lines and wrinkles. As a result, Charlotte actually felt that she looked older following her weight loss. Until she decided to do something about that, too.
How Facial Cosmetic Surgery Changed Charlotte's Life
Recognizing that it was time to do something about her newfound concerns, Charlotte met with Dr. Ross Clevens, Brevard's only board certified facial plastic surgery specialist, for her consultation. After getting to know Charlotte and discussing her unique goals and areas of concern, Dr. Clevens made a recommendation personalized to meet her specific needs.
After careful consideration, Dr. Clevens and Charlotte decided on a facelift, neck lift, and chin implant—plus laser skin resurfacing and live fill to improve her lines and wrinkles. Here's how each procedure helps address different areas of concern to achieve natural-looking results.
Facelift
A facelift addresses aging changes in the lower two thirds of the face and neck. Dr. Clevens performs a cheeklift or midface lift as part of his deep plane facelift. The jowl and jawline are lifted and the neck and chin are tightened, making these areas appear firmer and tighter. After a facelift, patients can appear 10-15 years younger. In Charlotte's case, she says the procedure made her look younger than all of her younger siblings.
Neck Lift
Sometimes referred to as a lower facelift, a neck lift improves the contour of the neck and chin with minimal incisions and a fast recovery. Neck lifts eliminate common issues such as "double chin" and "turkey neck" by sculpting the fat and tightening the muscle. The end result is a slimmer, more youthful jawline.
Chin Implant
A chin implant can improve the shape and projection of a chin that's not proportionate with the forehead, nose, and midface. Implants are typically made of solid silicone and can last a lifetime. Following a chin implant procedure, patients see a noticeable change in their silhouette, with improved facial balance and definition.
Laser Skin Resurfacing
Laser skin resurfacing transforms skin quality and texture by removing wrinkles, brown spots, and other imperfections to restore a youthful appearance. For patients like Charlotte, it's also a great option to achieve smoother, more radiant skin with minimal to no recovery time. At Clevens Face and Body Specialists, we have curated Central Florida's most advanced collection of lasers so we are able to tailor our resurfacing procedures to each individual patient and their unique skin types.
Live Fill
During a live fill treatment, some of the patient's own tissue is removed and used to help plump out lines and wrinkles. This is a technique pioneered by Dr. Clevens that is very much like traditional fat grafting, but it combines both fat and soft tissue to create a lasting result.
These days, Charlotte is very pleased with the results of her facial cosmetic surgery. She has even remarked that since the surgery, she now looks younger than her sister—even though Charlotte is 20 years her senior!
In her own words: "If I had a choice to do this over again, I absolutely would. It has made me feel so good about myself. I enjoy going out, buying clothes, putting makeup on ... yes I would definitely do it again. And with Dr. Clevens, no one else."
Charlotte's decision has positively enhanced her entire life—how she looks, feels, acts, and even how she sees the future. If you're interested in your own cosmetic transformation, we can help.
Trust your face to the specialists. Schedule your consultation at Clevens Face and Body Specialists to discuss how you envision your ideal self.