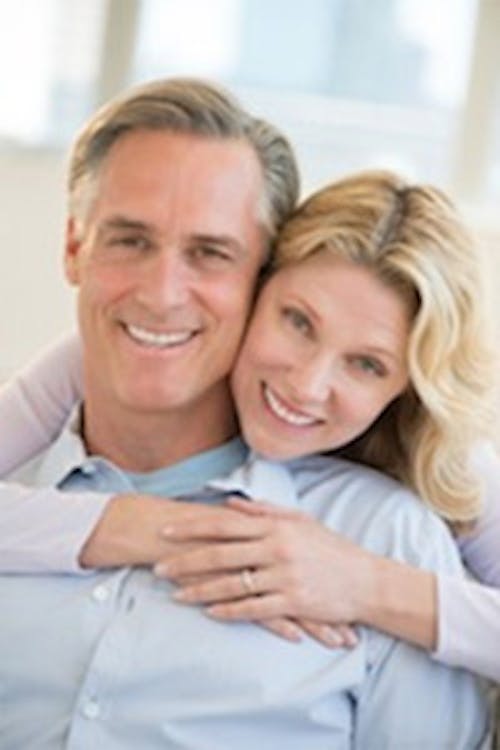 When you decide to have plastic surgery, one of your concerns might be how people will react to your slightly changed appearance. While you don't have to tell anyone about your decision, unless you want to, people might notice and come to their own conclusions.
In the long run, you probably don't care about your co-workers' or distant acquaintances' opinions. But, one person's opinion might be important to you and that person tends to be your spouse or partner. While many partners are supportive of their spouse's decision to undergo a procedure such as rhinoplasty or a facelift, others are dead set against it. Having a partner who doesn't support your decision to have surgery can be a challenge, but there are ways to work around it.
They Might Be Worried About Plastic Surgery
It can help to try to understand your spouse's reasons for objecting to the surgery. Some people don't think plastic surgery is necessary or appropriate, while others might be concerned about the financial cost of a procedure. Your spouse might be objecting to the surgery for a more personal reason, too. He or she might be concerned about your safety during and after the procedure.
While all surgery has some level of risk, you can help reassure your spouse by having him or her meet with you and the surgeon before the procedure. A board certified surgeon will make every effort to reduce the risk for complications during the procedure and can fill your spouse in on ways that he or she will do so.
Choices you make before your surgery can also bring down your risk for complications considerably. Starting to eat a healthier diet in the weeks or months before the procedure will strengthen your body and help it better respond to the process of surgery and recovery more quickly afterwards. Putting an end to any less-than-healthy habits, such as smoking or drinking too much, will also improve your outcome after surgery.
They Don't Want You to Change
Change is difficult for a lot of people and a resistance to change might be another factor that is fueling your spouse's objection to your surgery. Having a discussion with your partner about the surgery can help him or her get used to the idea that you'll look slightly different afterwards.
Another tool that can help your spouse is the use of computer imaging. If you are considering rhinoplasty, the surgeon might use a computer to craft an image of your nose after surgery. You can use that image to see if the changes made would be in line with your expectations and to help your spouse get used to the slightly different look.
Getting Support
If your spouse is still not supportive, even after a consultation with the surgeon and even after heartfelt, deep talks with you, you may have to look elsewhere for help during the initial stage of your recovery. Even if you're usually an independent person, you'll need some assistance right after your surgery. Find a person who you can trust and whose support you can depend on to drive you home from the surgery and to help you once you get there. If your spouse is adamantly against you having surgery, it might be worth considering staying at someone else's home for the first few days, so that you can get back on your feet in comfort, without the stress of a nay-saying partner.
Should You Keep Plastic Surgery a Secret?
When your spouse is against your decision to have surgery and is particularly vocal about his or her stance, you might consider having a procedure and simply not mentioning it to him or her. Doing so can be challenging, since many procedures have a recovery time of at least a week and because you'll look different afterwards. But, it's not unheard of, as some people have waited until their spouse was out of town to schedule a procedure.
Generally speaking, though, it's best for a relationship not to keep any secrets from your spouse. He or she might notice the change and be upset that you felt you had to hide the surgery from him or her or be upset that you went behind his or her back to have the procedure performed.
You might not be able to get your spouse on board when it comes to your decision to have surgery. But, it's usually worth a shot to try and discuss the issue with him or her. Central Florida's only practicing, double board certified facial plastic surgeon, Dr. Ross Clevens, can help you and your spouse better understand the procedure you are considering and help you attempt to get on the same page when it comes to surgery. To schedule a consultation with Dr. Clevens, call (321) 727-3223 today.