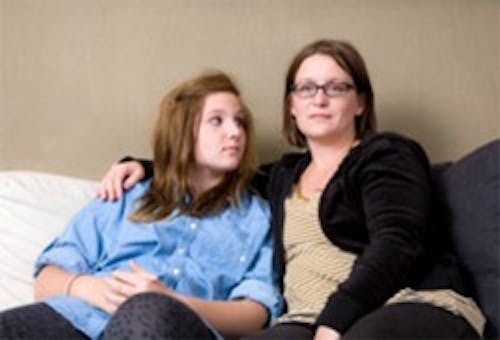 Most people can remember what it was like to be a teenager. There might have been a lot of pressure to look a certain way or to do certain things. The awkwardness of that time might make some people shudder to remember it.
If you have a teen now, looking back on your own awkward teenage years can help you understand what he or she is going through. That empathy can come in handy when your teenager asks you to let him or her change a hairstyle, clothing, or even, in some cases, his or her nose.
While rhinoplasty for teenagers isn't unheard of, it's not something anyone should rush into, whether he or she is being bullied about the size of his or her nose, or not. If your teenager is asking you to let him or her have rhinoplasty performed, there are a few considerations to keep in mind as you decide whether to allow the procedure or encourage him or her to wait a few years.
Consider the Age
Your teen's age plays a big part when it comes to determining whether he or she is ready for a surgery such as rhinoplasty. While doctors will perform certain surgeries, such as otoplasty, on younger patients, others are best left until a person is fully grown or nearly fully grown. Rhinoplasty is one such surgery.
If your child's nose is still growing when the surgery is performed, any further growth can interfere with or even undo the results of the procedure. When the nose is fully grown varies from person to person. If your teenager is a girl, her nose might be ready around the age of 15. Since boys tend to start growing later and continue growing to an older age, most aren't physically ready for rhinoplasty until about age 17.
Think of Emotional Maturity
Age can be just a number when it comes to your teenager's emotional maturity. Your 16-year-old daughter might look 16, but she might act like a 12-year-old. That's why it's a good idea to take your teen's emotional maturity under consideration before deciding to let him or her have the surgery.
There are a few red flags that your teen might be better off postponing the surgery. One red flag is if he or she wants a rhinoplasty because his or her friends are having similar procedures. It's important that your teen have the surgery done to make him or herself happy, not to try to fit in with a group of kids at school.
Another red flag is if your teenager changes his or her mind about the surgery frequently. If she wants the surgery one week, but not the next, it's a good idea to wait it out. Your teen might ultimately decide that no, rhinoplasty isn't for him or her, or he or she might finally decide to go through with the surgery. But, if there is any uncertainty at all, it's best to wait until it fades away.
Consider the Timing
In life, timing is everything. That holds true in the case of rhinoplasty during the teenage years. Some times are simply better for scheduling the procedure than others. If your teenager is begging for surgery a month before a big event, such as prom or graduation, it's best not to go forward, in many cases. While a month might be an adequate amount of time for the nose to heal enough that swelling is down and bruises have faded, it might not be enough time for the full results to be visible. Your teenager might not be very happy with the way his or her nose looks a month after surgery and will have to deal with prom or graduation photos that reflect that.
It's better to postpone the surgery to sometime after a big life event or to schedule it well in advance of such as event. For example, the summer between junior and senior year can be a great time for the surgery, if a teenager is worried about prom and graduation photos starring his or her current nose. Some teens find that the summer between high school graduation and college is perfect for rhinoplasty, since it gives them a chance to change their appearance before starting a new chapter in life.
Even if your teenager doesn't decide to move forward with rhinoplasty, having a consultation with a board certified facial plastic surgeon can be useful step to take. In Brevard County, the surgeon to turn to is Dr. Ross Clevens. Ivy League trained and the award-winning, Double Board Certified Facial Plastic Surgeon in the area, Dr. Clevens can be reached at (321) 727-3223. Make your consultation today!