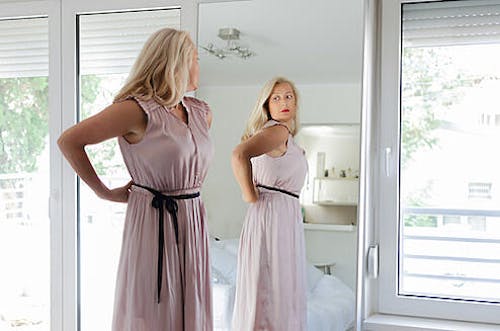 Congratulations! Losing a significant amount of weight is a life-changing accomplishment. For many weight loss patients, having plastic surgery is the exciting final step of a long, rewarding journey. But knowing which procedures to get (and when you should get them) can be tricky.
When our patients are considering plastic surgery following massive weight loss, they often have questions about the right time to begin. The best time to have cosmetic surgery procedures after massive weight loss is once you've lost most, if not all, of the weight you're planning to lose and your weight has been stable for several months after you've reached your goal weight.
When you do decide to move forward with your cosmetic surgery, it's important to remember that each procedure is different for every weight loss patient who undergoes a massive transformation. Many procedures can be combined or customized to achieve optimal results that meet each individual's needs. A specialist in cosmetic breast and body procedures can work with you to create a personalized plan designed to achieve your goals.
Read on to learn about the five most common procedures people undergo after massive weight loss.
1. Tummy tuck
After a massive weight loss surgery such as gastric bypass, patients often struggle with a lot of excess skin left over from when they were heavier. The abdomen becomes overhanging skin, which gets in the way of further efforts to exercise and stay healthy. A tummy tuck, or abdominoplasty, is often the first surgery patients explore following massive weight loss.
2. Lower body lift
A lower body lift is another common plastic surgery procedure following a massive weight loss. During a lower body lift, also known as a belt lipectomy, excess skin and tissue are removed from the outer thighs and buttocks. This surgery helps to flatten the stomach and tighten loose skin on the lower half of the body.
3. Breast augmentation and breast lift
After a significant weight loss, you may notice that your breasts appear deflated and hang low. That's why some of the most common procedures after a massive weight loss are breast augmentations and breast lifts. These procedures are often performed together to enhance and lift the breasts.
4. Arm lift
"Batwing," or excess skin hanging along the upper arm, is a common struggle after a patient experiences massive weight loss. An arm lift, or brachioplasty, is a surgical procedure designed to tighten tissues above the elbow, remove the sagging skin and fat, and restore a toned, youthful arm.
5. Thigh lift
Unfortunately, no amount of exercise can reduce the hanging skin on the inner and outer thighs. A thigh lift reduces the excess skin and fat on the thighs to create a tighter, firmer appearance. Patients can choose an inner or outer thigh lift—or both—depending on their specific areas of concern.
Massive weight loss is a significant undertaking and a huge accomplishment—but it may not be the last step on your journey to becoming your best self. Cosmetic surgery following extreme weight loss improves the body's appearance and helps patients complete their weight loss journeys.
If you're researching your surgical options after a massive weight loss, it's best to consult with a specialist in cosmetic body procedures who has the knowledge and expertise required to achieve ideal results. In the hands of a capable plastic surgeon who is experienced with body contouring techniques for massive weight loss patients, you can restore your body to reflect the active, healthy new YOU!