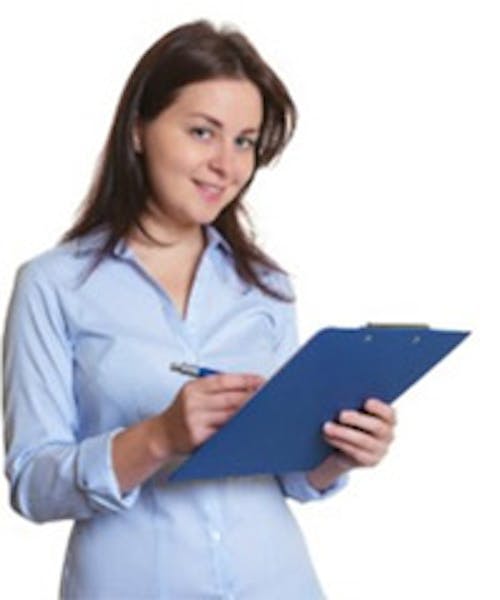 With daily deal sites and coupons being as popular as they are, you might have come across an offer for Botox, laser hair removal, or another minimally invasive beauty treatment at a price that seems too good to be true. Unfortunately, with bargain-priced treatments, in many cases, you get what you pay for. And when lasers or injections are involved, the results can be disastrous.
No matter how legitimate a deal looks, it's never a good idea to rush into any treatment because it's priced right. Always do your research first, and make sure the person you're working with not only has experience with the treatment but has the training and certification to back him or her up.
Laser Hair Removal
Since a lot of places offer hair removal, it might seem that just about anyone can do it. The truth is that only a medical professional should handle laser treatments, preferably a doctor, and if not a doctor, at least a trained technician who is working under a doctor's close supervision.
A person who doesn't have training or experience in performing laser hair removal can do more harm than good. For one thing, only some types of hair respond to laser treatment, and a person who doesn't have a solid background in lasers might not know whether your hair is a good candidate for treatment or not. For another thing, lasers use energy, oftentimes heat, to destroy the hair follicle. If the person using the laser doesn't know how long to apply the device to your skin or the appropriate amount of time to leave between treatments, you can end up badly burned. Just as you'd double-check the credentials of a surgeon before a plastic surgery procedure, double-check the credentials of anyone involved in your laser hair removal treatment.
Fillers and Injections
Just as you don't want an inexperienced person coming at you with a laser, you also don't want an inexperienced person coming near you with a needle full of botulinum toxin or a needle full of a dermal filler. While a facial plastic surgeon who knows what he is doing will make the process of injecting Botox, Dysport, or Juvederm look easy, in truth injections are anything but.
If the person performing the injection is slightly off or injects slightly too much into an area, your results can look very, very strange. For example, it's possible to over-fill an area with Juvederm, creating an overly full, puffy look. In the case of Botox, Dysport, and Xeomin, if the person performing the injection doesn't place it in the correct spot, you can end up with a droopy eyelid or uneven eyebrows. In the worse cases, an inexperienced injector can put your life at risk, as the botulinum can spread from the injected area to other parts of your body, interfering with your ability to swallow or breathe.
You not only want to see a doctor who has the training and experience needed to perform any type of injection, you also want to pick the right place for the injection. Go to a surgical center or doctor's office, not to a party in someone's home. Where you have the injection performed is as important as who's injecting it. The location should be clean and safe.
Facials
Experience and training also matter when it comes to picking a person to perform a facial. While the results of a bad facial or a facial performed by a less-than-experienced person might not be as unpleasant as the results of a botched injection or laser treatment, they can still cause considerable skin damage. If a facialist uses products that are too harsh on your skin or that you are allergic to, you could experience a painful reaction. Extractions performed by someone who doesn't know what he or she is doing can cause long-lasting scarring.
Ideally, the facialist you work with will be a trained and licensed aesthetician. If you are particularly concerned about the safety and achieving your intended outcomes, you can find an aesthetician who works under the supervision of a facial plastic surgeon, in a medical spa setting. Remember that a facial can be much more than simply deep cleaning your skin. You want someone who has a good awareness not only of what works and doesn't on people's skin, but also a good awareness of what your skin needs. Whether you are thinking about an injectable to reduce the sight of lines and wrinkles, or laser hair removal to help you get ready for beach season, Dr. Ross Clevens is the expert to see for Central Florida residents. The award-winning, double board-certified facial plastic surgeon in the area, Dr. Clevens offers laser treatments, injections, and supervises a team of licensed aestheticians at his practice's skincare center. To schedule a consultation with Dr. Clevens, call (321) 727-3223 today.