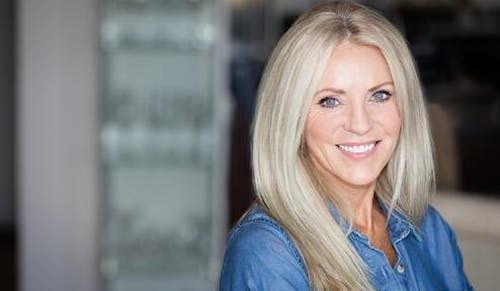 The fall season is upon us, just in time to fall in love with the way you look all over again—and that starts with what you see when you look at photos or in the mirror. If you notice a few areas you'd like to enhance, an IPL Photofacial may be the ideal treatment to achieve your unique goals for your appearance.
Learn all about IPL Photofacial treatments: what they are, how they can help you get camera-ready, and why our patients choose them for full-face revitalization.
IPL Photofacials: About the Treatment and Its Benefits
Intense Pulsed Light (IPL) Photofacials are a versatile treatment designed to improve a wide range of skin conditions and areas of concern. These treatments are applied in a series of gentle, broad-spectrum light pulses to initiate the body's natural healing process.
IPL Photofacial treatments can be applied to the face or neck to:
Achieve a more even skin tone and texture
Treat common skin conditions like rosacea
Reduce redness, brown spots, and spider veins
Treat skin damaged due to sun exposure
Minimize wrinkles and enlarged pores
Improve any pigmentation irregularities
Leading up to your first IPL Photofacial treatment, we'll provide instructions on what to avoid beforehand, which could include waxing, tanning, sun exposure, and certain topical creams. This helps achieve ideal results and minimizes risks following your IPL Photofacial treatment.
What should you be doing NOW to ensure you age gracefully? Check out our guide, Cosmetic Procedures For Every Decade Of Your Life."
Medical-grade IPL Photofacials can be performed in-office at either Merritt Island or Melbourne, Florida locations. Treatments typically last 20-30 minutes, meaning you can be in, out, and revitalized on your lunch break. In fact, most of our IPL Photofacial patients return to work and their other daily activities right away. It's that easy!
Recovery and Results Following Your IPL Photofacial
Recovery time following an IPL Photofacial is minimal, with most patients returning to their daily activities and regular routine immediately after treatment. IPL Photofacials have little to no associated downtime. There is also very minimal risk because it penetrates all levels of your skin without damaging the surface.
Your skin may be pink and/or show fullness for a few hours following treatment. It may also feel slightly sunburned or hypersensitive for a few days, depending on your skin type, which may heal somewhat differently. Our IPL Photofacial patients often begin to see their cosmetic results within two weeks of their first treatment, with full results showing up after 3-4 sessions are complete.
Multiple sessions are often required to achieve optimal results, typically performed 3-4 weeks apart to allow your skin to heal properly between treatments. At our plastic surgery practice in Brevard County, Florida, a package of three IPL Photofacial treatment sessions costs $2,000. To maintain benefits over time, most of our IPL Photofacial patients return for follow-up maintenance sessions annually.
Get Photo-Ready With Your Very Own IPL Photofacial
You deserve to feel like the very best version of yourself at all times—and sometimes, we all just need a little pick-me-up to boost our confidence and self-esteem. Thanks to modern advances in laser and pulsed light therapies, there are now options available to refresh your appearance without the need for surgery or downtime.
Sound too good to be true? We promise, it's not! Schedule your consultation to learn whether you're a good candidate for IPL Photofacial and make a plan for your custom treatment. Before you know it, you'll be ready to strike a pose and flaunt your revitalized look. Let's get started!