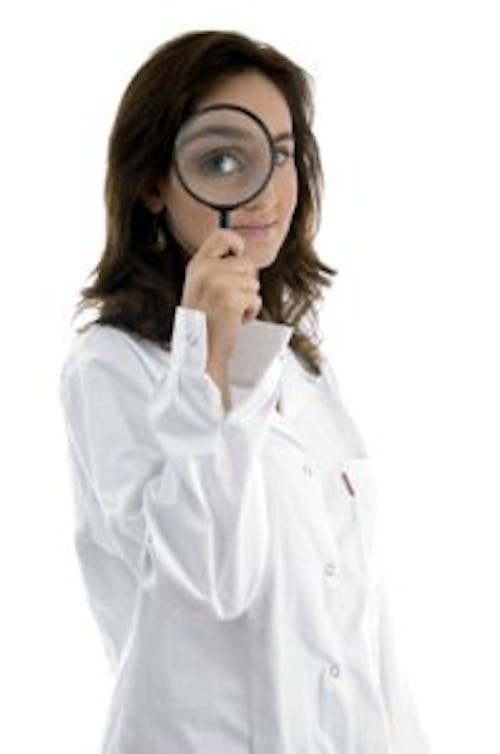 You've probably been told to think "safety first" when considering plastic surgery. Where you have the surgery performed, how healthy you are beforehand, and with whom you work all play a part in making your procedure safe. While you know that you want to choose the right surgeon for the job, you may be confused about what exactly makes one surgeon more qualified for the procedure than another. All the different terms used -- such as cosmetic surgeon, plastic surgeon, and facial plastic surgeon -- can be confusing. No matter what type of surgery you're thinking about, keeping an eye out for the following can help you have a smooth, safe and complication-free procedure.
Board Certification
When it comes to facial plastic surgery, a surgeon should be certified by the American Board of Otolaryngology and the American Board of Facial Plastic and Reconstructive Surgery, which means he or she has completed additional training and can pass an examination beyond those required by other boards. In selecting an ABFPRS surgeon such as Dr. Clevens, you have found an expert with specialized training in facial plastic surgery rather than plastic surgery in general.
It's important to note that legally, a surgeon doesn't need to be board certified to perform plastic surgery. That's why you might see doctors in other specialities offering surgeries or non-invasive treatments such as injections. While those doctors might be highly trained, experienced and talented in their own specialities, they aren't necessarily qualified to perform a plastic surgery procedure.
So, what goes into becoming board certified? First, a doctor needs to finish medical school. To become board certified in Otolaryngology, he or she needs to complete at least five years of training in a head and neck surgery residency. Agreeing to a code of ethics and passing an examination are also part of the board certification process.
Plastic, Not Cosmetic
You may have seen some surgeons describe themselves as plastic surgeons and others who describe themselves as cosmetic surgeons. While you might think of cosmetic surgery and plastic surgery as interchangeable, the truth is, when it comes to determining how qualified a surgeon is, they are not. A surgeon who claims to be board certified in cosmetic surgery doesn't have the same level of training or experience as a facial plastic surgeon. There is a cosmetic surgery board, but its requirements are a lot more lax than many other boards.
Clean Record
Along with making sure your doctor is a board certified plastic surgeon, you want to make sure he or she has a clean record and is in good standing. Ideally, you want to work with a surgeon who doesn't have any lawsuits pending against him or who hasn't had any disciplinary action taken against him. You can check with the medical board in your state to find out information on the surgeon.
Rapport
It's also a good idea to make sure you find and work with a doctor with whom you have a good rapport. You want to feel comfortable with your surgeon from the moment you walk into the office for a consultation to the moment you leave after your procedure. Gauge how the surgeon responds to your questions or how he or she acts during the consultation. Ideally, your doctor will take the time to carefully respond to any questions and won't make you feel rushed.
In Central Florida, Ross A. Clevens, MD, FACS is the only practicing, double board certified facial plastic surgeon. Voted "Best in Brevard," he's certified by the American Board of Facial Plastic and Reconstructive Surgery and the American Board of Otolaryngology. To learn more about your facial plastic surgery options, call (321) 727-3223 today schedule your consultation with Dr. Clevens.