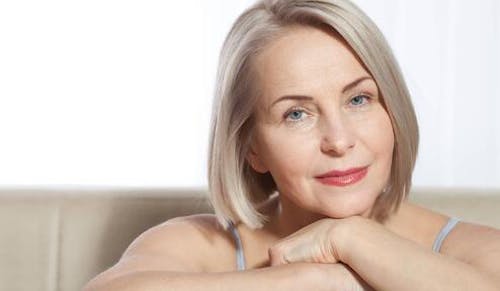 Blepharoplasty, or eyelid surgery, is one of the most common facial plastic surgery procedures today, with more than 325,000 performed in just 2020 alone. At our practice in Brevard County, Florida, we perform hundreds of eyelid surgeries each year to help both men and women restore a refreshed and youthful appearance to their eyes.
Many facial plastic surgery patients opt to combine upper and/or lower eyelid surgery with a facelift to tackle multiple concerns at once for a fully rejuvenated appearance. If you're considering both blepharoplasty and a facelift, combining facial procedures may be the optimal route to achieve your desired outcome all at once.
Find out four reasons to combine blepharoplasty with a facelift.
1. Achieve Full Facial Rejuvenation
Many facial plastic surgery patients opt to combine their blepharoplasty procedure with a facelift to address the mid-to-lower portion of the face and neck, in addition to the upper and lower eyelids. Combining blepharoplasty with a facelift allows you to address the whole face at once—both the upper and lower half—for full facial rejuvenation.
2. See More Symmetrical Results
Addressing concerns on both the upper and lower portion of the face at one time can help improve your facial symmetry, delivering more natural, aesthetically pleasing results. So instead of simply minimizing excess fat and sagging skin around the upper and lower eyelids, you can also rejuvenate the mid and lower portions of your face and neck for a more symmetrical, refreshed appearance.
3. Have Only One Recovery Period
Having multiple facial plastic surgery procedures at one time means only going through a single recovery period rather than two or more—not to mention less associated downtime away from your day-to-day life and responsibilities. This way, you can get back to your life and return to work and play with all of your areas of concern addressed at once rather than having a second surgery at another time.
4. Reduce the Cost of Treatment
Combining eyelid surgery with a facelift also helps to save on certain surgical costs. By having multiple facial plastic surgery procedures performed at one time, you can save significantly on anesthesia and surgical center costs, because they will only be necessary once as opposed to multiple times for future surgical procedures.
Other Facial Procedures To Combine With Blepharoplasty
A facelift isn't the only procedure you can combine with blepharoplasty. If you plan to reduce sagging under-eye bags with eyelid surgery, consider these additional facial procedures to enhance your results.
Brow Lift
A brow lift is a great way to address drooping brows, lines on your forehead, or frown lines between your eyes. Adding a brow lift to eyelid surgery allows you to have a powerful impact on your entire eye area at one time.
Rhinoplasty
Rhinoplasty, more commonly referred to as a "nose job," can be combined with blepharoplasty if you're also looking to improve the cosmetic appearance and/or function of your nose.
Lip Enhancement
Lip enhancement procedures such as a surgical lip lift or lip fillers are becoming increasingly popular, and they can be added on to eyelid surgery to address thinning lips at the same time.
Injectables
Injectable treatments like neuromodulators (Botox) and dermal fillers can help smooth lines and wrinkles and plump up sunken areas of the face where volume has been lost due to the natural aging process.
Laser Treatments
Nonsurgical laser treatments such as laser skin resurfacing or IPL Photofacial can be combined with blepharoplasty to even out your skin tone and texture and reduce the appearance of brown spots.
Chemical Peels and Facials
Periodic medical-grade treatments like chemical peels and facials can help you maintain your facial plastic surgery results over time.
Body Procedures
At our practice, we also have patients who choose to have a breast or body procedure at the same time as a facial plastic surgery procedure. In that case, Ross A. Clevens, MD, FACS or Renata Khelemsky, MD perform blepharoplasty and/or a facelift, while one of our board-certified plastic surgeons specializing in breast and body procedures performs a breast or body-focused procedure like breast augmentation or a tummy tuck.
Customizing Your Facial Plastic Surgery For Optimal Results
Combining facial cosmetic procedures is ideal because it allows you to completely customize your surgery to achieve the unique results you want. Do you have your eyes (or in this case, your eyelids) on the prize? Watch this webinar featuring Dr. Clevens to learn more about Dr. Clevens' Signature Eyelid Lift™, a procedure also known as Upper and Lower Eyelid Surgery or Blepharoplasty.