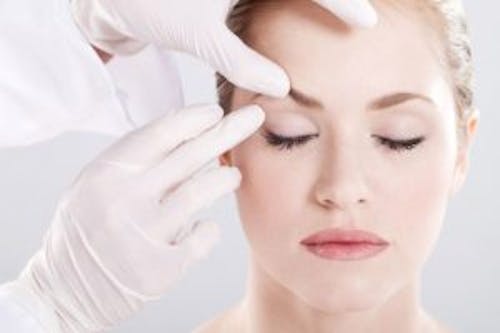 When people discuss surgeries such as rhinoplasty, it's common for them to use the phrases "cosmetic surgery" and "plastic surgery" almost interchangeably. You can get away with calling a surgery such as rhinoplasty either a cosmetic procedure or a plastic surgery procedure. But, when it comes to choosing a surgeon to perform the surgery, it's essential to look for a person who is a facial plastic surgeon rather than as a cosmetic surgeon. Here's why.
Training
The process of becoming a facial plastic surgeon in the US is long and involved. It entails not only going to and graduating from medical school, but also completing a number of years in a recognized surgical residency, plus a number of additional years in a residency or fellowship that focuses specifically on facial plastic surgery. Often, facial plastic surgeons spend at least six to seven years in training, after medical school. Depending on their interest and area of focus, a facial plastic surgeon might complete additional years of training, in a fellowship, after the residencies.
Typically, a doctor who describes him or herself as a cosmetic surgeon might have had additional years of training after medical school. But, the education would be nowhere near as comprehensive as the education a doctor who can legitimately call himself a facial plastic surgeon would have received. In some cases, a person calling him or herself a cosmetic surgeon might only have a year of specialized training, if that.
Certification
In the US, the American Board of Medical Specialties oversees the various boards that certify doctors and surgeons in specific specialities. To be called a plastic surgeon, a doctor either needs to be certified by the American Board of Plastic Surgery or by the American Board of Otolaryngology. Board certified facial plastic surgeons often have a secondary certification from the American Board of Facial Plastic and Reconstructive Surgery. A surgeon can only earn certification from the American Board of Facial Plastic and Reconstructive Surgery if he or she is also certified by the American Board of Plastic Surgery or Otolaryngology first.
To qualify for board certification, a surgeon needs to have completed the appropriate amount of education and training. He or she also needs to have passed examinations and to have successfully performed a certain number of relevant procedures.
There is a board for cosmetic surgery and you might see surgeons claiming that they are board certified cosmetic surgeons. But, the American Board of Cosmetic Surgery isn't recognized by the American Board of Medical Specialties. To avoid any confusion, always ask what board or boards a surgeon is certified by before you decide to work with him.
Plastic is More Than Cosmetic
Another important distinction between a plastic surgeon and a cosmetic surgeon is that the phrase "plastic surgery" encompasses much more than just cosmetic procedures. The word plastic simply comes from the Greek word that means to shape or mold. Plastic surgery might be performed to make a person look better for cosmetic reasons or to reshape certain areas and reconstruct a person's features.
For example, a person who has had skin cancer removed might then have reconstructive surgery, a type of plastic surgery, to restore the area to its original appearance. Surgeries to correct a cleft palate or lip, or to repair a nose that was damaged in an accident, are two more examples of reconstructive plastic surgeries that are performed for more than just cosmetic reasons.
Checking Up on Your Surgeon
When you are interviewing surgeons and looking for a doctor to perform a specific surgery, it's worth it to check his credentials before deciding to work with him. The American Board of Facial Plastic and Reconstructive Surgery makes it relatively easy to check up on your doctor. You can visit the board's website and type in the name of your surgeon. If he is certified, his name will show up on the list of search results. If not, you'll know to start the search over and find a new surgeon.
In Central Florida, Ross A Clevens, MD, FACS has the distinction of being the most experienced board certified and fellowship trained facial plastic surgeon in the area. Whether you are looking for a doctor to perform a cosmetic procedure, such as a facelift, or are in need of reconstructive surgery after skin cancer or another issue, you can count on Dr. Clevens to have the experience and expertise needed to perform your procedure. With more than 20 years practicing in Central Florida, Dr. Clevens is an award-winning Harvard-trained facial plastic surgery specialist who has performed thousands of procedures during his career.
To schedule your consultation with Dr. Clevens, call (321) 727-3223 today.