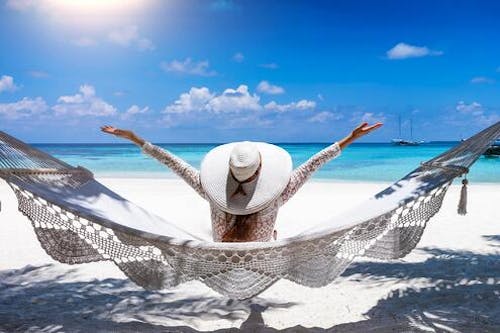 You've been rocking your swimsuit body all summer long, and you feel great about your appearance when you look in the mirror. The only thing that could make it even better is to reduce some of the stubborn fat that you can't seem to get rid of in certain areas—even when following a strict diet and exercise routine.
Forget about fad diets and hours on the treadmill. Thanks to modern fat reduction methods, you can improve the way your body looks without them. In this article, we'll break down three procedures, both surgical and nonsurgical, that can reduce unwanted fat to help you look and feel your very best.
CoolSculpting®
CoolSculpting® is the number one nonsurgical fat reduction treatment available. It's a powerful body contouring tool designed to target stubborn, isolated pockets of fat that are resistant to a healthy diet and exercise. During a CoolSculpting® treatment, an applicator is used to gently target and freeze away fat cells, which triggers a natural breakdown in their structure and reduction of the fat layer.
Patients in good overall health who are looking to reduce unwanted fat from localized areas are considered ideal CoolSculpting® candidates. CoolSculpting® can be used to treat several areas without requiring surgery, including the following:
Abdomen
Flanks, or "love handles"
Upper back
Lower back
Upper arms
Inner and outer thighs
Male breasts
Submental fat or "double chin"
Some patients see results within a few weeks, but full results are typically seen within 1-3 months after the procedure. CoolSculpting® typically results in a 20-25 percent fat reduction in treated areas. While some patients are satisfied with their results after just one treatment, others opt to have 2-3 sessions to get the results they want.
Liposuction
Liposuction is a popular surgical procedure designed to reshape and contour areas of the body by removing stubborn fat cells. The procedure targets common areas with stubborn fat unresponsive to diet and exercise, such as the following:
Abdomen
Hips
Waist
Back
Thighs (including "saddlebags")
Knees
Buttocks
Arms
Liposuction can remove up to five liters of fat when performed in a fully accredited outpatient surgical center by a board-certified plastic surgeon who specializes in breast and body procedures. Patients love liposuction because it delivers a dramatic result that's instantly noticeable after the procedure, whereas other options like CoolSculpting® take 6-12 weeks to see a final result.
Liposuction can also be completely customized to help meet each patient's unique goals. At Clevens Face and Body Specialists, Liponique is the approach we take to custom body contouring. Our breast and body specialists combine various liposuction and body sculpting technologies to achieve optimal results for each patient. Almost any patient in good overall health who is looking to reduce the appearance of unwanted fat is a likely candidate for Liponique; however, we recommend achieving a stable weight before pursuing the procedure.
Recovery involves wearing a compression garment for up to four weeks, with fullness typically lingering for a few weeks following the procedure. During this time, it's best to avoid strenuous activities for six weeks. Some return to work the next day, while others wait up to a week—it all depends on the individual and the extent of their treatment.
What should you be doing NOW to ensure you age gracefully? Check out our guide, Cosmetic Procedures For Every Decade Of Your Life."
Tummy Tuck
A tummy tuck (abdominoplasty) is a surgical procedure for removing loose, stretched skin from the abdomen, reducing excess fat, and tightening muscles. The procedure involves removing excess skin and fat and tightening separated abdominal muscles caused by pregnancy, weight fluctuations, or aging.
A tummy tuck improves the natural curvature of the waist for a firmer, flatter abdomen. The procedure is solely focused on enhancing the abdominal area, unlike liposuction, which can target several other areas of the body. While liposuction only addresses excess fatty tissue, a tummy tuck addresses multiple concerns.
Though a tummy tuck is not a weight loss solution, the procedure enhances diet and fitness results. In fact, it can even make some exercises easier! Tummy tucks are popular among women looking to restore their midsection post-pregnancy and for patients following a massive weight loss. Patients also love that a tummy tuck can be completely tailored to your needs and desired results. For example, you can opt to have a partial or full tummy tuck, depending on your goals.
At our practice, our team uses Exparel, a non-opioid analgesic that is applied while you're asleep, to minimize any discomfort after your procedure without the need for narcotics. Following a tummy tuck, the full healing process can take up to six months. However, most patients return to work and daily activities within 10-14 days after surgery. It's important to avoid strenuous exercise for six weeks to ensure proper healing. Compression garments also need to stay in place for 3-4 weeks.
Combining Treatments To Enhance Body Contouring Results
It's very common for patients to combine nonsurgical and surgical fat reduction methods for full body contouring. For example, a patient may opt for a CoolSculpting® treatment to eliminate fatty tissue on her thighs or arms to enhance surgical body contouring results achieved with a tummy tuck and/or liposuction to other areas. This combination is especially popular with patients looking to reshape their body after having children or a significant weight loss.
Combining procedures allows patients to save on surgical costs and cut down on recovery time, while also ensuring all problem areas are adequately addressed. Here's what one of our patients had to say about her results after combining a tummy tuck and Liponique: "Today, I am four weeks out from a tummy tuck and lipo. I am loving my results. Clevens Face and Body Specialists shaped me up so well. The compliments and the feedback I am getting say a lot about their work. I would recommend them 110 percent!!!" –RealSelf Review
Choosing the Best Fat Reduction Method For You
Whether you're looking to get your pre-baby body back, tighten up after a massive weight loss, or simply reduce stubborn, isolated pockets of fat, there's a procedure for you. To determine the best fat reduction procedure(s) for you, consult with a breast and body specialist at a practice that offers all these procedures to discuss your options and goals for your appearance.
During your consultation, a specialist will evaluate your body, discuss your goals, address any concerns you have, and help you make an informed decision based on your desired outcome—so you can be well on your way to looking and feeling like your very best self.