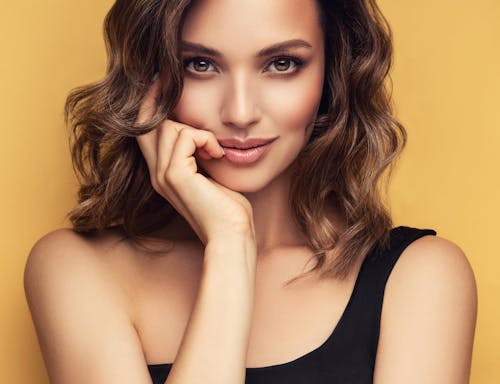 Wrinkles at 20? Say it ain't so! Younger generations are getting Botox and other treatments like Dysport and Xeomin in their 20s and 30s to slow down and even prevent signs of aging.
The popular trend is really more preventive, and it even has a name: "prejuvenation." The goal? To stall the clock and maintain a youthful appearance for as long as possible.
Botox is made from a purified protein to relax your facial muscles and diminish wrinkles from movements like frowning and squinting. Learn all about Botox prejuvenation—or so-called "baby Botox"—and whether it's the right choice for you.
What is "Baby Botox"?
Baby Botox or preventative Botox treatments involves small doses—usually 20-35 units—administered to patients in their 20s and 30s to smooth out fine lines. The thinking in getting Botox this early is that it may prevent the formation of deeper wrinkles in the future, slowing the aging process.
How Can Botox Help?
Botox treatments are unique because they help with big and small issues, in both the long and short term. Botox is especially effective against dynamic wrinkles—those fine lines that are more apparent depending on your facial expressions.
By relaxing the muscles that over time form lines and wrinkles due to repeated facial expressions, baby Botox effectively treats:
Horizontal forehead lines and furrows
Vertical creases between the brows, aka "the elevens"
Crow's feet
Bunny lines
To prevent the lines and wrinkles that reveal your true age, Botox softens muscle movements to preserve your smooth skin and youthful appearance
Baby Botox Treatment and Recovery
Most patients who opt for Botox do so in anticipation of repeating the procedure over time to maintain results. It's common for Botox patients to schedule recurring treatments every 3-4 months. However, baby Botox for younger patients may require less upkeep, such as every six months.
And Botox won't slow you down, either. Enjoy zero downtime and recovery, and return to your usual activities the same day.
Is Baby Botox Right For Me?
Near-immediate results, mild upkeep, and no recovery? Could Botox be the solution you've been searching for? A facial plastic surgeon who specializes in facial rejuvenation can recommend whether baby Botox is the right treatment based on several factors, like your age, problem areas, and goals for your results.
How To Choose a Master Injector
Remember: choosing the right doctor is just as important—sometimes even more so—as the treatment itself. Selecting a provider who has proper training and experience with facial injectable treatments is essential to ensure quality, lasting results.
Safety First
Check your provider's credentials (education, years of experience, board certification, etc.) carefully to make sure your baby Botox treatment will be performed by someone qualified and experienced, such as a specialist. Facial plastic surgeons and their teams treat and operate near delicate blood vessels, nerves, muscles, and ligaments. You want a specialist who understands the anatomy of the face and is specially trained to administer injectable treatments such as Botox properly around the eyes and eyelids to avoid injury.
Meeting Patient Needs
Injectable treatments might not even be the best option for you, and a reputable provider will conduct an assessment to determine your needs. That's why you want to select a provider who can advise on and assist with alternative treatments that might be better suited for you than baby Botox.
A Trusting Doctor-Patient Relationship
You shouldn't trust your face to just anyone, and a doctor you can trust will always have your best interests in mind. With a solid relationship, you can feel confident that your injector understands your needs and can recommend alternatives for you if your goals change
Look After Yourself, Too
Additionally, self care can always enhance any results you get from treatments like baby Botox. So consider adding at-home treatments to build on injectable procedures for best results. Try a dedicated medical-grade skincare routine, including advanced products, facials, and chemical peels to maintain your new glow.
But remember that whether you use Botox alone or alongside other treatments, to take care of your sensitive skin. Always wear a broad-spectrum sunscreen with zinc-oxide and an effective SPF to protect your skin from harmful UV rays and keep rocking that youthful appearance.
Slow Down Aging With Baby Botox
The clock ticks on each day, but you can maintain your youthful appearance with baby Botox treatments to prevent early signs of aging—from crow's feet to frown lines. The best part? Minimal recovery and you only need fresh treatment every few months.
Choose a board-certified facial plastic surgeon and their team for your Botox treatments. Get in touch with us to schedule your complimentary consultation and discuss your goals.
Curious about other cosmetic procedures and how much they cost? Download our Definitive Guide to the Cost of Plastic Surgery to learn more!