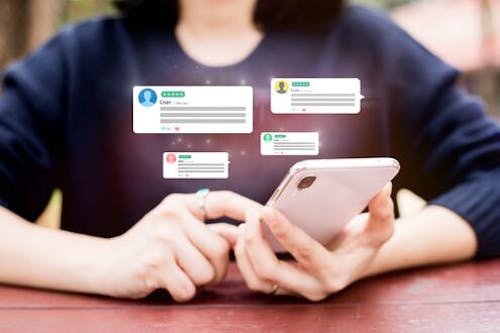 Today, consumers rely on online reviews for everything from choosing a restaurant or making a purchase to selecting a plastic surgeon. A recent RealSelf survey revealed that 67 percent of US women who have had (or are considering) a cosmetic procedure feel that patient reviews are the most valuable information when choosing a plastic surgeon.
With that said, not all review sites are created equal, and knowing how to differentiate the useful from the useless can be tricky—especially when you're new to plastic surgery and unsure of what to look for in reviews. Here's a guide on what to look for in online reviews of plastic surgeons:
Online Review Websites Of Plastic Surgery: Dos And Don'ts
First, let's talk about the dos and don'ts when assessing online reviews of plastic surgeons. Do use reputable websites when reading online reviews of plastic surgeons. The key is to look for verified reviews, which are only from people who have actually had a consultation or surgery with the plastic surgeon they're reviewing.
For example, RealSelf requires authentic, verified reviews by real plastic surgery patients. RealSelf actually encourages patients not only to leave a rating but also to share their story and personal experience with the procedure and the practice, including photos of their results to support their review. RealSelf reviews allow for initial feedback, as well as updates throughout the recovery process. Potential patients can also comment to ask for clarification on specific feedback from existing patients.
Popular healthcare provider review sites that are not specific to plastic surgery such as RateMDs, Vitals, and HealthGrades may be somewhat useful, but may not be as telling as verified reviews. There's a chance people will leave negative online reviews, even when they've never had surgery with the surgeon they're reviewing. Without a verification process, it's impossible to know if someone is truly a patient.
Lastly, there are regular review websites that are not specific to plastic surgery or healthcare. Google reviews are a good place to start, but they aren't verified and will not tell the full story as RealSelf reviews do. Then there's Yelp—sorry, Yelpers, but Yelp is an inadequate resource when it comes to choosing a plastic surgeon because they often hide legitimate reviews and exclude positive reviews from the practice's overall rating. In fact, Yelp currently has numerous lawsuits against them for their unfair practices.
What To Look For In Online Reviews Of Plastic Surgeons
When you're researching online feedback for plastic surgeons, you should look for certain things in the reviews. First and foremost, look for feedback on a plastic surgeon's cosmetic results for the specific procedure(s) that interest you. RealSelf enables patients to search for specific reviews by procedure category, which is particularly helpful for choosing a specialist.
Other factors to look for include the surgeon's overall rating, the total number of reviews, and the recency of reviews. Ideally, you want to look for a plastic surgeon with a high overall rating and a minimum of 50 reviews, including recent reviews posted within the past 3-6 months. Bedside manner, friendliness of staff, ease of scheduling, and willingness to answer questions are also wise elements to consider.
Before you choose your plastic surgeon, read this guide to understand your quote and exactly what you're paying for.
A recent study on patient reviews in the Plastic and Reconstructive Surgery Journal revealed: "What's almost equally important are things we wouldn't have thought of like how quickly we answer the phone, how nice the staff is in their interactions, the wait time, and bedside manner. Service is becoming paramount and almost as important as tangible results and outcomes." Surprisingly, the study found that nearly 40% of negative reviews were written by patients who had not even had surgery performed by the doctor they were reviewing.
Along with looking for positives, keep an eye out for any obvious red flags, like an abundance of reviews that mention uncommon side effects and surgical complications. Also, it's common for potential patients to be suspicious of a "perfect" five-star review. If something seems too good to be true, pay attention and dig a little deeper to learn more—especially when you're considering something as serious as plastic surgery.
What does the optimal online review look like? Here are some examples of ideal reviews we've received that touch on each of the areas outlined above:
Rhinoplasty Review For Dr. Clevens
"I have always wanted a rhinoplasty. My nose was broken once but damaged numerous other times due to sports injuries as a kid. I have had the financial capability, but not the confidence to go forward with a rhinoplasty. My family and friends finally convinced me to visit Dr. Clevens. He and his staff were very helpful in the consultation and they frequently followed up with me during my time in between appointments. Dr. Clevens listened to me carefully and understood exactly what I wanted. He assuaged my concerns throughout the entire process.
I knew exactly how Dr. Clevens would execute it. Just as he told me, my nose took some time to heal after the rhinoplasty. Today—1 year and 5 months after surgery—I am very pleased with the results. I was able to return to work after surgery faster than I expected. Also, my friends and family have taken notice and are very pleased with my new look, as am I. I would recommend Dr. Clevens to anyone who is interested in rhinoplasty. His expertise level is unmatched and his care and ability to make a patient comfortable will keep me coming back for skin consultations and other facial cosmetic surgeries as needed." —RealSelf Review
Choosing the Best Plastic Surgeon For Your Procedure
Online reviews are an important factor to consider when choosing a plastic surgeon; however, they should only be one consideration of many. Look for a board-certified plastic surgeon with experience performing the procedure that interests you, and review before and after photos to visualize results. Also, make it a point to research the surgeon's education and training to ensure you're making a fully informed decision.
Armed with these details, you can move forward with scheduling your consultation to meet with a plastic surgeon who looks promising online—and make the final determination for yourself.