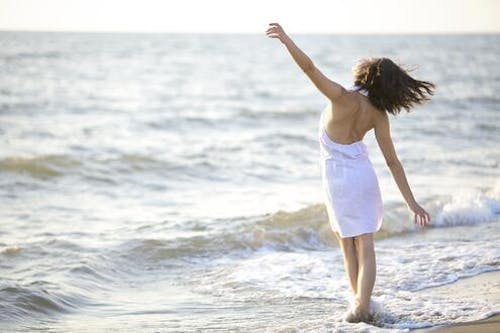 Just imagine: Toned, youthful arms that you love to show off when wearing sleeveless outfits and swimsuits. No more hiding your arms and sweating in long sleeves on the hottest days of the year—especially here in Florida, where so many of our days are warm, sunny, and beautiful!
Don't worry, we're not here to tell you to do 100 push-ups each day in an attempt to tone up—in fact, in many cases that wouldn't even be effective! Instead, an arm lift, also known as brachioplasty, is a surgical procedure that can help you improve the appearance of your upper arms, regain your confidence, and enjoy the toned look of your dreams.
Here's all you need to know about the benefits of and recovery for an arm lift.
Brachioplasty Benefits: What Can an Arm Lift Accomplish?
Aging, weight fluctuations, and the forces of gravity can all leave you with loose, flabby skin on your arms that even the strictest diet and exercise can't address. Although exercise and weightlifting can tone and strengthen your arm muscles, it can't do anything to address excess skin and laxity.
An arm lift is the only option to:
Reduce unwanted skin laxity: Removing excess hanging skin from your upper arms minimizes the appearance of "bat wings."
Tighten and reshape tissues: Tightening and reshaping fatty tissues on the upper arms creates a smooth, firm appearance you'll be excited to show everyone.
Restore youthful definition: Restoring underlying structures of your upper arms helps boost the appearance and improve the contour for a youthful, defined look.
Generally speaking, you're likely a good arm lift candidate if you're a nonsmoker (or a smoker willing to stop smoking temporarily) in good overall health, who has reached a stable weight and is looking for a way to address skin laxity for firmer, sculpted upper arms. An arm lift may be especially effective if you've experienced major weight loss or weight gain that's resulted in unwanted loose, excess skin. However, many of our brachioplasty patients are simply men and women who are looking to tighten up their upper arms and boost their confidence in the process.
Before you choose your plastic surgeon, read this guide to understand your quote and exactly what you're paying for.
What Happens During a Brachioplasty Procedure?
Our breast and body specialists perform brachioplasty under general anesthesia, with the average procedure lasting between 2-5 hours, depending on whether any other treatments are combined for full body contouring. All of our surgical procedures are performed in state-licensed, nationally accredited ambulatory surgery centers (ASCs) to ensure the highest levels of comfort and safety for our patients.
During an arm lift procedure, one of our expert plastic surgeons makes an incision that typically runs from the armpit down to the elbow. Our specialist plastic surgeons are expertly trained to minimize post-surgical scarring by placing incisions in conspicuous areas—in this case, hidden on the inner portion of the arm. Some patients may only require a smaller incision, which can be discussed during your personal arm lift consultation. For example, it's not uncommon for our brachioplasty patients to opt for a "mini" arm lift to add definition to the upper arms with a smaller incision that's even less noticeable.
Then, our plastic surgeons remove unwanted fatty tissue and loose, sagging skin from the upper arms and place sutures along the incision line. Some patients also opt to include Liponique Body Contouring, our signature, customizable approach to liposuction, to target other areas and boost their cosmetic results. It's important to note, however, that liposuction alone is simply not sufficient for addressing loose, droopy skin on your upper arms—that's something only an arm lift can accomplish.
In addition to treating other areas of concern with Liponique, we can also use it to better sculpt your arms and remove excess fatty deposits, ultimately enhancing your surgical outcome. Whether or not you should combine liposuction with your arm lift depends on the severity of your skin laxity, amount of excess fat, and the results you're hoping to achieve from brachioplasty.
What To Expect From Brachioplasty Recovery & Results
After your brachioplasty procedure, it's normal to experience some mild to moderate discomfort, as well as bruising and fullness in the inner arm area, which typically peaks at around three days following surgery. At our plastic surgery practice in Central Florida, we offer Exparel (non-opioid pain management medication applied while you are asleep during your procedure) for our patients' comfort after brachioplasty. Additionally, we use a natural healing gel made from your body's own cells to enhance your arm lift recovery and results.
Most of our arm lift patients can return to work, play, and other normal activities within one week after their brachioplasty procedure. With that said, we ask our arm lift patients to avoid going to the gym, working out, lifting heavy objects, or performing strenuous physical labor for approximately six weeks to maximize results and prevent unwelcome side effects or complications. We also ask our arm lift patients to wear a compression garment to support the body's natural healing process and reduce accumulation of fluid.
Following an arm lift procedure, you'll meet with your plastic surgeon and care team for regular follow-up appointments. During these visits, we'll change your dressings, check your incision and sutures, and monitor your healing progress. Arm lift results are usually long lasting if you maintain a stable weight and remain relatively healthy, although this varies based on each person's skin quality, laxity, and lifestyle.
Hear from one of our arm lift patients, who's thrilled with her results: "My overall experience was amazing!!! From my first office visit, surgery, and post-op care, [the breast and body specialists at Clevens Face and Body Specialists] were there for me every step of the way. I never worried or felt uneasy and am amazingly happy with the results!! I highly recommend [Clevens Face and Body Specialists], and would gladly use them again for future procedures." —Honest1331, review on RealSelf
Considering an Arm Lift? Here's What You Should Do Next
If you're reading this, chances are you're already considering an arm lift. If that's the case, and you're unsure of what to do next, we can help!
The best next step is to schedule your consultation with one of our board-certified plastic surgeons who specialize in performing brachioplasty and other body contouring procedures. During your consultation, we'll discuss:
The appearance you want for your upper arms
Any concerns you have
Your expectations for your results
The treatments we recommend for you
Still want more information? In the meantime, download our checklist to learn everything you need to know to prepare for your arm lift consultation.