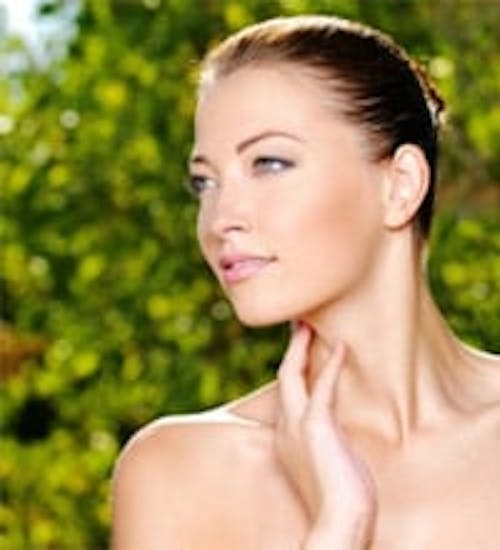 Laser skin resurfacing reduces the appearance of wrinkles, helps tighten skin and can remove age spots or acne scars. While laser treatments can make you feel like a whole new you, the treatments don't give you carte blanche to treat your skin poorly or to go back to whatever it was that you were doing before.
You'll get the most from laser skin resurfacing if you use the recovery time after treatment as a time to reassess how you're treating your skin and to figure out how you can treat it better.
Let It Heal
Depending on the type of laser skin resurfacing procedure you had, your skin might need a good deal of time to fully heal afterwards. If you've had an ablative treatment, which is commonly performed to help reduce deep-set wrinkles and to provide a significant amount of improvement after just one treatment, your skin will most likely be very raw and tender for some time afterwards.
Following an ablative treatment, such as Icon Skin Resurfacing, you'll need to allow some time for healing. During that time, you'll want to avoid using strong or harsh products on your face. Your regular facial cleanser might be a bit too much during this time, for example. Products that contain strong ingredients, such as alpha hydroxy acids or retinoids, are definitely off-limits at this point.
Instead, look for products that help protect your delicate, healing skin. An ointment that's petroleum based will provide a thick shield for the skin, helping it heal. Talk to your surgeon if you have any questions about what types of ointment are best for using on your skin after an ablative laser treatment.
Be Gentle
Even after a non-ablative skin resurfacing treatment, such as Portrait Skin Regeneration, your skin will be tender for a few days after treatment. The skin that forms as it heals after an ablative laser treatment will also be fairly tender and delicate. That's why it's important to continue to be gentle to your skin for some time after the treatment.
Now's the time to start using a gentle cleanser again and to start using a moisturizer. You're still in the process of protecting delicate skin at this point, so it's best to keep avoiding products with harsh or strong ingredients.
Keep Anti-Aging
You do want to start using anti-aging treatments again at some point, though, help the results of your laser treatment last for as long as possible. Talk to your surgeon to find out when the best time will be to re-introduce anti-aging products to your routine.
Look for products that contain retinoids to help encourage cell turnover on your face and that help reduce the appearance of wrinkles. Retinoids can make your skin feel more sensitive or turn red, so be careful when using them after laser skin resurfacing. You might want to take a break if your skin reacts a lot to the product or try using less of it.
While you can repeat laser skin resurfacing every so often, it might make more sense to undergo less intense treatments at regular intervals to help maintain your skin. Skincare treatments such as microdermabrasion or a facial are considerably less invasive than laser treatments, help reduce wrinkles, sun damage and spots, and have a shorter recovery time.
Defend Your Skin
Your skin will continue to age after laser skin resurfacing. Using anti-aging products is just the first step in helping it look youthful and fresh after treatment. Protecting your skin from the rays of the sun is another essential step after treatment, since sun exposure contributes to aging and can complicate your skin's recovery after a laser treatment.
Your surgeon will most likely recommend that you avoid any sun exposure in the first few days after your treatment. After that, always use sunscreen anytime you'll be going outdoors. Wearing sunscreen on a daily basis can help you get in the habit of doing so and make it seem like second nature. Get the most from your sunscreen by choosing one that's combined with a moisturizer and that's at least SPF 30.
Dr. Ross Clevens, an Ivy League-trained facial plastic surgeon, offers a number of different laser treatments at his practice. He can help you choose the laser that's right for you and can offer you advice on the best way to care for and protect your skin after treatment. To schedule a consultation with Dr. Clevens, call (321) 727-3223 today.