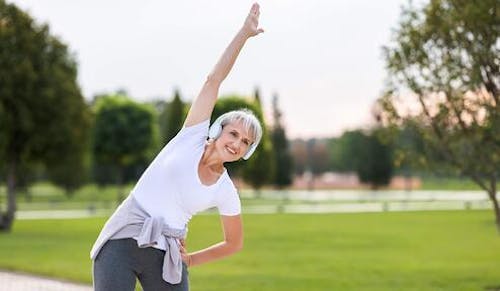 Do you dream of showing off tight, toned arms in sleeveless tops and swimsuits? Skin laxity—or the appearance of loose, sagging skin—happens naturally over time and impacts both men and women alike. This occurs for various reasons, from natural aging and weight fluctuations to the force of gravity.
Lack of tone and definition on our arms can be frustrating and even uncomfortable for many people. In fact, chafing can make exercise painful and difficult for even the most dedicated, active individuals. Luckily, you can kiss saggy arm skin goodbye with the right procedure to restore your youthful, defined contour.
Learn which surgical and nonsurgical procedures can help you reduce your saggy arm skin and give you toned, attractive arms you'll want to show off whenever you can.
4 Procedures To Reduce Saggy Arm Skin
Saggy arm skin, begone! With the right cosmetic procedure, you can say goodbye to saggy arm skin and so-called "bat wings" for a more youthful, defined look. From brachioplasty and CoolSculpting ELITE to SmartLipo and Morpheus8, there are several options to help you do just that.
1. Arm Lift (Brachioplasty)
Brachioplasty—better known as an arm lift—is the only option to surgically reduce unwanted arm skin laxity (saggy arm skin), tighten and reshape fatty tissues, and restore youthful definition. It's a popular cosmetic procedure for men and women who have lost a significant amount of weight and seek to remove fat deposits and sagging skin, with results that are designed to be long-lasting if you maintain a stable weight and healthy lifestyle overall.
Brachioplasty is performed under general anesthesia with a small incision, and most procedures last between 2-5 hours depending on your arms and particular treatment plan. Recovery takes around one week, though you should wait approximately six weeks before any strenuous activities.
If you have less severe skin laxity, the treatment is also available as a mini arm lift. Plus, for even better results, you can combine your arm lift with Liponique, which customizes liposuction to your goals using body sculpting technologies.
2. CoolSculpting ELITE
You can also go beyond fixing saggy arm skin to defeating stubborn fat. CoolSculpting ELITE, the world's leading nonsurgical fat reduction treatment, is FDA-cleared for upper arms. It works by freezing fat cells that won't budge—even with the most dedicated diet and exercise regimen. In fact, you can actually reduce your most persistent, hard-to-target body fat by up to 25 percent with CoolSculpting ELITE.
Our patients love that they can achieve optimal results without the need for surgery or anesthesia. CoolSculpting ELITE also doesn't require downtime or a recovery period. Patients simply get the treatment—which can be performed over your lunch break—and begin to see results within 30 days, with continued improvement for up to 12 weeks. Better yet, CoolSculpting ELITE results are 33 percent better than traditional CoolSculpting.
Before you choose your plastic surgeon, read this guide to understand your quote and exactly what you're paying for.
3. SmartLipo
What if you could achieve results in various problem areas? SmartLipo is the first FDA-approved laser lipolysis system for safely breaking down fats in several areas of the face, neck, and body—including saggy arm skin. Unlike other liposuction techniques, SmartLipo's laser energy tightens the skin by coagulating underlying tissues to disrupt and melt fat cells.
The SmartLipo procedure is minimally invasive, with three wavelength options to maximize results. Following SmartLipo, there's less discomfort and downtime compared to traditional liposuction, and the procedure only requires local anesthesia as opposed to general anesthesia for surgery. Additionally, SmartLipo prevents the dimpling and sagging that sometimes occurs with fat removal.
4. Morpheus8
Morpheus8 is a nonsurgical skin rejuvenation procedure that combines microneedling with radiofrequency energy to tighten skin. The Morpheus8 procedure addresses skin laxity on the face, neck, or body, including the upper arms. Deep (yet comfortable) partial treatments work from the inside out, targeting the underlying layer of your skin.
Morpheus8 is safe and effective for all skin types. Full treatment requires 2-3 sessions, spaced approximately 4-6 weeks apart. Best of all, there's no downtime or recovery after each treatment. In fact, we use a gel made from your own cells to initiate your body's natural healing process to optimize results.
Bid Your Saggy Arm Skin Farewell
Feeling self-conscious about your saggy arms is a bummer. Instead, feel sexy and self-assured with a cosmetic procedure to give your arms a lift. A board-certified plastic surgeon with expertise in breast and body procedures can recommend the best approach to reduce your saggy arm skin and boost your confidence in the process—so you're ready to proudly show off your arms in sleeveless outfits.
If you're curious about the different surgical and nonsurgical options available to reduce your saggy arm skin, the best next step is to get in touch with our team of specialists in Brevard County, FL. Schedule your consultation to talk with our breast and body specialists about how you want your upper arms to look, and discover which treatment is best for achieving the results you want for your body.