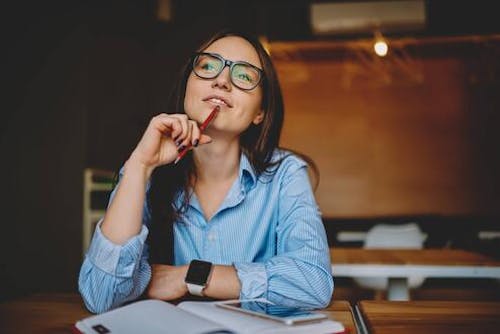 Plastic surgery is a momentous, transformative event for so many people. Pursuing a cosmetic procedure can truly be life-altering, whether the goal is to improve problem areas, achieve the look you've always wanted, or, in many cases, both!
With that being said, moving forward with plastic surgery is still a big decision that needs to be carefully considered. In order to ensure you're in safe hands during your procedure of choice, you need to know the who, what, where, and how: Who will perform the procedure, what procedure will be performed, where will it take place, and how will the surgeon approach it?
Here's what to look for to ensure you're in safe hands during plastic surgery:
The Who: Who Will Perform Your Plastic Surgery?
Seek out a specialist plastic surgeon! Surgeons should be certified either by the American Board of Plastic Surgery (ABPS) if you're having a breast surgery or body contouring procedure, or by the American Board of Facial Plastic and Reconstructive Surgery (ABFPRS) if you're having a facial plastic surgery procedure. Additionally, having multiple board certifications (or being "double-boarded") signifies a surgeon is even more experienced within a specialty area.
Review a plastic surgeon's background, education, training, and experience to make an informed selection. Reputable, well-trained surgeons are more likely to achieve your desired aesthetic results. In addition to receiving board certification in their specialty area, specialist plastic surgeons typically complete advanced fellowship training to gain more experience and refine their artistry.
And it's not only about a surgeon's own education, but also how engaged they are as educators. Generally, the more experienced and skilled surgeons are the ones engaging in activities that contribute to the growth of their field via research studies, speaking events, fellowship opportunities, and more. Here are some example questions to ask regarding your plastic surgeon's expertise:
Does your surgeon frequently speak at meetings to educate other surgeons in their field or specialty area?
Does your surgeon contribute to research studies and medical journals?
Has your surgeon authored a book about plastic surgery?
Does your surgeon serve on faculty at a college of medicine?
Does your surgeon offer a fellowship to provide advanced training to young physicians in the field?
The What: What Procedure(s) Will Be Performed?
On top of researching the surgeon's credentials, you want to know as much as possible about the procedure you're interested in and the surgeon's experience and results performing it. How many times have they performed the procedure?
Look for a specialist in the area where you're interested in having plastic surgery (e.g., facial or breast and body procedures). Choosing a specialist plastic surgeon is especially important when having more complex procedures such as rhinoplasty.
Before you choose your plastic surgeon, read this guide to understand your quote and exactly what you're paying for.
You can review before and after photo galleries of your plastic surgeon's actual patients to get an idea of their results. Look for a high number of reviews for the type of procedure you want to have, as well as the quality of the results to make sure they meet your expectations. It's always a good idea to look for photos of patients who look similar to you to get a sense of the results you might expect to achieve..
The Where: Where Will Your Surgeon Perform the Procedure?
The plastic surgeon that you choose should perform your procedure in an accredited facility. Accredited facilities have higher standards for safety protocols and all the essential equipment should an unexpected emergency occur. Along with being required to meet all the same strict safety guidelines as a hospital, , these facilities must also be re-accredited every three years.
There are several agencies that specialize in accrediting these facilities in the U.S., including the American Association for Accreditation of Ambulatory Surgery Facilities (AAAASF), the Accreditation Association for Ambulatory Health Care (AAAHC), the Institute for Medical Quality (IMQ), and the Joint Commission on Accreditation of Healthcare Organizations (JCAHO).
The How: How Will Your Surgeon Approach the Procedure?
Lastly, you should learn more about the "how," or the technique your plastic surgeon will use during your procedure. Every face and body is different. The most skilled plastic surgeons are knowledgeable about a variety of techniques for any given procedure. They know how to design a treatment plan with you in mind, considering your anatomy and your goals for your results. For example, there are actually four types of tummy tucks, each of which uses a different technique and achieves a unique result.
When planning to have plastic surgery, it's always wise to ask what the surgeon's plan is and how they'll approach the procedure—especially because the most reputable plastic surgeons tend to explore modern, innovative approaches and technologies to continually refine their skills and results within their field.
Consulting With Your Plastic Surgeon To Learn More
After doing your research on your plastic surgeon, meeting with the surgeon for a consultation is the best way to gauge whether they're the right person for the job. Strong patient-surgeon relationships are a crucial part of the process because plastic surgery is incredibly personal.
Your consultation will give you an opportunity to gauge how comfortable you feel with your plastic surgeon and their team, as well as their willingness to answer questions and explain what you can expect in terms of results. To best prepare for your plastic surgery consultation, draft a list of questions you have about the surgeon's background, their experience with the procedure, the facility where the procedure will take place, and the technique they'll use to achieve ideal results.
Along with your list of questions, consider bringing photos of plastic surgery results you like, as well as photos of results you don't like for the procedure that interests you. Additionally, although of course cost is an important consideration when choosing a plastic surgeon, it shouldn't be the first question you ask. Plastic surgery isn't the right time to look for a great deal. Cheaper certainly doesn't mean better, and a suspiciously low price will likely lead to a poor result.
After a thorough review of your plastic surgeon's background, experience, and plan for your procedure, you can make an informed, confident decision about the specialist you choose—and move forward with peace of mind that you'll be in the best, most qualified hands possible during your plastic surgery.