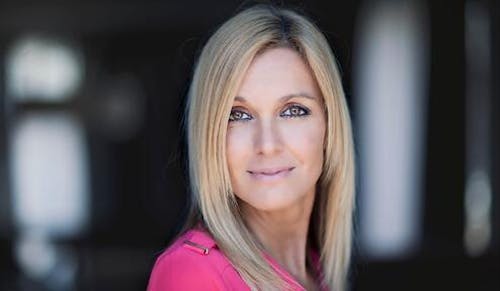 You want to look and feel young, energized, and ready for anything, right? Sometimes, under-eye bags and sagging skin around the eyes can get in the way of a vibrant appearance, creating a more tired look. In some cases, it can even limit your field of vision—but these problems don't have to be permanent!
Why do you get those pesky under-eye bags, and how can you kick them to the curb? Fortunately, several effective treatment options can improve the look and feel of your eye area and help your outside appearance mirror how you feel on the inside. Before you know it, all eyes will be on you!
Common Causes Of Under-Eye Bags
You wake up one morning with dark circles and inescapable puffiness under your eyes. No, thank you! Under-eye bags might be annoying, but if you don't get them often, they're probably due to a one-off cause, like lack of sleep, increased stress, or fluid retention.
However, if under-eye bags are, or have become, a regular problem for you, they might stem from a more pervasive issue. There are a few common culprits:
Aging
Skin loses elasticity as you get older and it starts to sag, intensified by the force of gravity. That natural spring in your skin just isn't as strong as it used to be. The weakening of skin, tissue, and muscle around the eyes allow fat in this part of the face to bulge, creating bags or pockets that can take away from youthful vibrancy.
Sun Exposure
There are plenty of reasons to safely enjoy fun in the sun. One reason to emphasize the safety aspect is that the sun's UV rays can break down your skin's collagen and elastin, depleting moisture and accelerating the aging process. You could even wind up with festoons, where skin becomes damaged enough to cause folds in the lower eyelids and fullness on the cheeks.
Smoking
It doesn't just smell and cause wrinkles—smoking contributes to under-eye bags too. Like sun exposure, smoking and tobacco use can also accelerate the aging process by breaking down your skin's elasticity and firmness. This happens because your blood vessels shrink, and blood flow and oxygen are restricted.
Genetics
Thanks, Mom and Dad! Just like green eyes or brown hair, some facial features are simply inherited. Maybe you've noticed under-eye bags from an early age, and they're worsening with time. It could also be due to a predisposition to other inherited conditions.
Allergies
Blame it on Fido or your neighbor's freshly mown grass. Allergies, complete with congestion and inflammation, can sometimes exacerbate under-eye puffiness. Not only do you not feel very well, but it probably makes you self-conscious too.
Treatment Options To Address Under-Eye Bags
Whatever the reason for your not-so-taut peepers, there has to be a solution, right? Surgical or nonsurgical, you have options to treat your puffy eyes.
Before you choose your plastic surgeon, read this guide to understand your quote and exactly what you're paying for.
Under-eye bag treatment typically corresponds to the severity of your problem. In the most extreme cases, surgical intervention tends to be preferred, while nonsurgical injectables or topical cosmetic products can resolve more mild concerns. Eyelid surgery, fillers, and medical-grade products top the list.
1. Blepharoplasty
If your problem is severe enough, surgery could be the best option. Blepharoplasty, or eyelid surgery, gives your tired eyes an incredible lift.
The procedure improves both sagging upper eyelids and under-eye bags by repositioning fat, tightening muscles, supporting tendons, and removing excess skin. In more severe cases—especially for seniors with increasingly drooping features—blepharoplasty can also increase your field of vision, improving your quality of life.
Going for the best results? Eyelid surgery can deliver the most dramatic and long-term results compared to nonsurgical treatments. Also, if you have exceptionally pronounced under-eye bags like festoons or malar bags, blepharoplasty is generally the the optimal solution.
2. Dermal Fillers
Dermal fillers are a great nonsurgical option for addressing under-eye bags. Sometimes under-eye bags are accentuated by hollowness in the tear trough area. Dermal fillers focus on collagen, rebuilding and plumping the hollow areas around the eye, as well as smoothing out facial folds, expression lines, and wrinkles. As a result, under-eye bulges become less noticeable.
One popular dermal filler is Belotero. Belotero is a thin gel that is easy to contour without creating lumps or risking overfilling, making it a natural fit for thin-skinned regions like your eyes. Plumping the skin under the eyes can rejuvenate aging skin, leading to a younger, more refreshed look. Results can last up to a year or slightly longer when you use Belotero in the under-eye area.
3. Intensive Skincare Regimen
Prefer a conservative approach to address your mild under-eye bags? The right products can help. Your skincare routine makes a difference in how you look and feel, combating skin dryness and aging along the way.
Maybe you use a nightly anti-aging cream or a favorite facial scrub. For more serious needs, medical-grade products designed for the eye area can also preserve a youthful appearance and diminish dark circles, such as:
Clevens Rejuven-Eyes Cream: Our retinol cream targets fine lines and wrinkles, as well as dark circles and puffiness.
Clevens Moistur-Eyes: Our hyaluronic acid and green tea extract cream revitalizes dry skin, simultaneously smoothing and plumping all the right facial features.
Clevens Illumin-Eyes 5-in-1 Treatment: Our hyaluronic acid and zinc oxide broad spectrum eye treatment corrects discoloration and dark circles.
Deciding Which Treatment Is Best For You
On the fence about which under-eye bags treatment option is right for you? Remember to keep a few important factors in mind when you weigh surgical and nonsurgical options:
Is surgery the best approach for your desired outcome?
Are you looking for long-lasting or temporary results?
How much recovery and downtime are you comfortable with?
Is it best for you to pay more upfront or just maintain over time?
Consulting with a facial plastic surgeon can help you make an informed decision and get one step closer toward restoring a youthful, energized look. Ready to take a positive step to improve those tired under-eye bags and look and feel your best? Schedule your consultation to meet with a facial plastic surgeon at one of our Brevard County, Florida, locations.