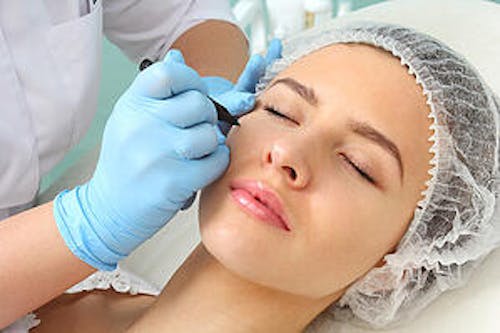 If you are unhappy about an area of your body, you are not alone. A recent survey, conducted by RealSelf, found that 85 percent of women between the ages of 55 and 64 and 90 percent of women between the ages of 18 and 24 were unhappy with at least one part of their body. The survey, which questioned more than 5,000 women in the US, also found that 20 percent of women are pursuing or seriously thinking about plastic surgery.
While many of the women surveyed noted an openness to plastic surgery, about 20 percent stated that they wouldn't consider any surgical or minimally invasive treatments and another 25 percent would only go to a spa, but wouldn't consider surgery. Perhaps you are in the same camp, and have considered plastic surgery but ultimately decided against it. There are several concerns and fears that keep people from pursuing surgery, which can be easily addressed by Ross A. Clevens, MD, FACS, a trained, double board certified facial plastic surgeon.
Concerns About Recovery
About half of the women surveyed who wouldn't consider plastic surgery note that concerns about the recovery period were a limiting factor. Admittedly, every type of surgery, rhinoplasty to a facelift, requires some amount of recovery time. But, there are minimally invasive options that have a shorter recovery period or that have almost no recovery time at all. For example, if you are concerned about lines and wrinkles on your face, a treatment with Botox, Dypsort, or Xeomin, or a filler, might be a more appropriate option for you than a full facelift.
Some types of surgery have a shorter recovery period than others, too. For example, the S-lift is a type of mini facelift surgery that can reduce sagging in the neck and lower part of the face. Since it requires smaller incision and less dramatic lifting, the surgery usually has shorter amount of downtime than a full facelift.
Worries About Pain or Complications
According to the survey, about half of women who wouldn't consider surgery or another minimally invasive treatment noted that they were worried about the procedure causing them pain or discomfort. While it is possible for there to be some discomfort after the surgery, Dr. Clevens will work with you to keep any pain or discomfort to a minimum. For example, he will most likely prescribe pain medications to help you manage pain. He will also advise you to sit upright and to use cold compresses or ice packs to help reduce the swelling and bruising.
Thinking About the Cost
Some concerns about pain and plastic surgery relate to a different type of discomfort: that of the financial sort. While it's true that most insurance companies won't cover the cost of plastic surgery, unless it is determined to be medically necessary and is performed for reconstructive, not cosmetic purposes, what isn't true is that the cost of surgery is out of reach for most patients.
There are many financing options available, which allow you to make smaller, monthly payments towards the cost of your surgery, over the course of months or years. Depending on your current credit and the financing company you work with, you might be able to borrow to pay for your surgery, without needing to make interest payments on the amount.
If you aren't comfortable with the idea of financing your surgery, there are other options. You can set up a specific savings account and set aside a certain amount each month until you have enough to cover your surgery, for example.
Additionally, not every procedure is incredibly expensive. Certain treatments, such as injections, are relatively affordable, compared to traditional surgery. Even if you can't afford a surgical procedure, you might be able to afford the cost of a filler or other injection.
Concerns About the Results
One of the big questions that keeps people away from facial plastic surgery is "what if I hate my results?" While there is admittedly no way to guarantee 100 percent that you'll love your results, there are ways you can reduce the chance that you'll be disappointed. The first thing to do is to work with a board-certified facial plastic surgeon such as Dr. Clevens. Choosing a board-certified surgeon means that you'll be working with someone who is an expert and who has the training and experience to back him up.
Another thing to look for is a surgeon who uses digital imaging before facial plastic surgery. Digital imaging will give you a fair idea of how you'll look after the procedure and will help you decide if the results will be in line with what you are hoping for.
Dr. Clevens, Central Florida's only practicing, board-certified facial plastic surgeon, is happy to address any concerns you have about surgery and to put your mind at ease. To schedule your consultation with Dr. Clevens, call (321) 727-3223 today.