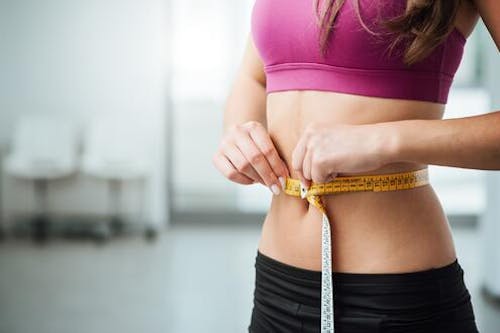 This article was originally posted in August 2020 but has been updated.
How amazing would it be if there was a legitimate way to get the body of your dreams without surgery, fad diets, or hours at the gym? Good news: There is, and whether you're looking for ways to reduce stubborn fat or sculpt your muscles to perfection, there's a nonsurgical treatment option to suit your needs.
Enter CoolSculpting ELITE and CoolTone, which are both leading nonsurgical treatments designed to help you improve your physique and get the body you've always wanted. While both technologies can achieve excellent results, they're unique treatments that differ from one another in many ways.
Next, we'll compare the CoolSculpting ELITE versus CoolTone procedures to help you determine which is a better fit for you, and we'll share the benefits of combining treatments to achieve optimal results.
CoolSculpting ELITE vs. CoolTone: Choosing The Best Fit For You
To make the best decision for yourself and your body, you need the full details on both CoolSculpting ELITE and CoolTone. Here's an overview of each procedure:
What Is CoolSculpting?
CoolSculpting ELITE is the world's number one nonsurgical fat reduction treatment for men and women alike. It's a powerful body contouring tool that helps target stubborn, isolated pockets of fat that are resistant to a healthy diet and exercise by freezing away fat cells in each of the targeted areas.
People love CoolSculpting ELITE because it can reduce up to 25 percent of fat in one treatment and see results that are 33 percent better than traditional CoolSculpting, delivering lasting improvements in several areas of the face and body. The procedure follows the science behind cryolipolysis, or "fat freezing," to target and freeze away fat cells without the need for surgery, anesthesia, and little to no downtime.
During a CoolSculpting ELITE treatment, an applicator is used to gently pull treated areas into cooling panels, which gives you a tingling sensation and feeling of intense cold. Fat cells are sensitive to cold, which triggers a natural breakdown in their structure and reduction of the fat layer—no recovery, little to no downtime, or activity restrictions necessary! While some patients see results within a few weeks, full results typically reveal themselves over one to three months after the procedure.
CoolSculpting ELITE is ideal for patients in good health who are looking to reduce fat from localized areas, such as the abdomen, flanks, upper back, lower back, upper arms, male breasts, inner and outer thighs, and submental fat (or "double chin") without surgery. Goodbye muffin top, love handles, and bra rolls!
What Is CoolTone?
CoolTone is a nonsurgical muscle-toning treatment that uses magnetic muscle stimulation to strengthen and tone muscles for a firm, sculpted look. It's a highly effective way to get the washboard abs or six-pack you've always wanted without spending countless hours at the gym.
During the CoolTone procedure, a special device is used to induce involuntary contractions to stimulate the muscles in your abs, buttocks, and thighs, which equates to doing 1,000 crunches in a row—minus the hard work! Your body's natural response to these contractions is to strengthen the muscle fibers, which results in a more toned look and enhanced athletic performance.
Here's how Ross A. Clevens, MD, FACS, describes the CoolTone benefits: "A toned look can be difficult to achieve, even with exercise and training. The advantages of CoolTone are twofold: treatments can help achieve a firmer, more sculpted look cosmetically, as well as the functional benefit for patients who want to increase strength in their abdomen, thighs, and glutes."
Patients love the benefits to both their performance and appearance, because CoolTone both strengthens and tones the body. Unlike CoolSculpting ELITE, which focuses on fat reduction, CoolTone accelerates results for peak performance and can help maintain (and even enhance) muscles a patient has worked hard to build in the gym or as an athlete through training. CoolTone is also a great option for someone who currently can't work out due to injury or COVID-19 concerns.
Most people opt to have four to six sessions, each lasting about 30 minutes, over a two-week period of time. Like CoolSculpting, there's no recovery and little to no downtime necessary with CoolTone. In fact, most people return to work or go about their daily activities right away after treatment. Some patients feel stronger after one treatment series, whereas others prefer multiple sessions to see their preferred results. CoolTone results can last up to six months, with follow-up treatments recommended for maintenance -- just like you would continue to work out to maintain the muscles you're building in the gym
The ideal CoolTone candidate is someone who has very minimal fat in the area to be treated and/or wishes to tone, refine, and strengthen their muscles. Patients with a healthy body mass index (BMI) are prime candidates because cosmetic results are better when you can see the muscles you're targeting. Due to its performance enhancement benefits, CoolTone is very popular with athletes and our more active patients.
The CoolSculpting and CoolTone technologies are brought to us by Allergan, the makers of the ever-popular Botox. Differences aside, both CoolSculpting and CoolTone are nonsurgical treatments that are cleared by the U.S. Food and Drug Administration (FDA) for body contouring. Neither treatment requires surgery, anesthesia, recovery, and little to no downtime—which is why they're both so popular among our patients!
Interested in nonsurgical body contouring with CoolSculpting or CoolTone? Watch our webinar to learn more about your options.
CoolSculpting ELITE Plus CoolTone: Combining Treatments For Ideal Results
While CoolSculpting and CoolTone are inherently different, many patients choose to combine treatments to optimize their aesthetic results. A combined approach will allow you to eliminate fat with CoolSculpting and then build muscle to enhance the level of definition you see with CoolTone.
Combining CoolSculpting and CoolTone treatments is a great way to achieve full body contouring results without the need for surgery and little to no downtime. You might also consider combining either treatment with liposuction or another fat reduction procedure. A specialist in body contouring treatments can help you determine the best combination of treatments to meet your goals and help manage your expectations for the results.
Contour Your Body To Perfection Without Surgery and Little to No Downtime
Both CoolSculpting ELITE and CoolTone can help you improve your physique and contour your body to perfection—but each has its own benefits and results. To learn more, watch this on-demand webinar now.
A body contouring expert can help you explore all of your options and develop a treatment plan custom-tailored to meet your needs. Schedule your consultation to meet with our nonsurgical body contouring specialists to talk about your desired results and determine the best fit for you.

CoolSculpting® is FDA-cleared to treat visible fat bulges in 9 areas of the body. Some common side effects include temporary numbness, discomfort, and swelling.


CoolTone® is FDA-cleared to strengthen, tone, and firm the abdomen, buttocks, and thighs. Common side effects include muscle, joint, or tendon pain, muscle spasm, and skin redness.