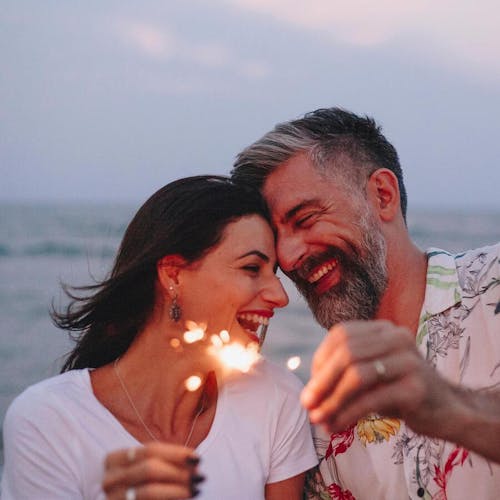 Feeling a little frustrated about your thinning hair? You're not alone. With so many treatments and products on the market today, as well as permanent hair restoration solutions like our NeoGraft "MaxGraft" procedure, deciding which option is the right choice for you can be a challenge.
First, let's break down what causes thinning hair in the first place to better understand why some treatments are more effective than others.
Understanding Thinning Hair: Common Causes
To find success with a thinning hair treatment, you need to know what's causing your thinning hair. Thinning hair can be caused by:
Alopecia: Male- and female-pattern baldness, or alopecia areata, is the result of an overactive immune system.
Scarring and burns: Scars from injuries or chemical burns can impair hair growth.
Stress: Telogen effluvium—when hair follicles enter a resting phase—is caused by a major shock and is usually temporary, resolving on its own after the stressor is eliminated.
Medical conditions: Vitamin and mineral deficiencies, hormonal changes, and autoimmune disorders can all cause thinning hair.
Knowing what type of thinning hair you have is the key to help you find the right solution. Unfortunately, too many people with thinning hair don't realize that certain products are ineffective for their particular type of hair loss. You could be using a product that works for hair thinning due to medical conditions, for instance, when you really need a treatment to address alopecia.
OTC or Prescription Treatment Not Working? Here's Why.
There are some OTC treatments and prescriptions out there that will give you good results, especially when used with a hair-thickening procedure. But what works for one person may not work for the other, and the reason usually boils down to the root cause of the thinning hair.
Let's look at some of the more popular OTC and prescription treatments, and when and why they work—or don't.
Minoxidil (Rogaine)
Minoxidil—often referred to by the brand name Rogaine—comes in both topical and oral treatments, and has even been endorsed by J.Lo. She swears by it. However, Minoxidil is only effective for male- and female-pattern baldness. If your hair thinning is caused by stress, then Minoxidil may not be right for you.
Finasteride (Propecia)
Available by prescription, Finasteride—commonly known by the brand name Propecia—works using lower levels of the dihydrotestosterone (DHT) hormone that shrinks hair follicles. For both men and women, it can take anywhere from 6-12 months to see results, and it brings with it the danger of potential birth defects if used during pregnancy.
Vitamins and Supplements
There are vitamins and supplements out there that can strengthen your existing hair. Biotin, in particular, is a popular go-to "natural" route for hair regrowth, and brands like Viviscal and Nutrafol offer products with supplements that can help you have stronger, more resilient hair. But can supplements help you regrow lost hair? It's unfortunately not likely, at least not on their own. Vitamins and supplements are often only effective for hair regrowth in tandem with a medical procedure.
Now that you know why your treatment may not be working, let's look at something that will.
Are you a candidate for hair restoration? Take this simple quiz to find out!
Why NeoGraft "MaxGraft" Is the Best Approach
Our NeoGraft "MaxGraft" is a minimally invasive procedure that restores and replenishes your hair without surgery. Specifically, it doesn't require an incision line to remove part of the scalp like traditional hair restoration surgery.
During the graft procedure, hair follicles are removed individually from a donor site, like the back of the scalp, and then transplanted to areas with thinning hair.
The result? Fully restored, natural-looking hair.
Plus, there's no scarring and minimal recovery, so you can get right back to work and save your PTO days for something fun!. Recovery from NeoGraft "MaxGraft" is short and comfortable. Most of our hair restoration patients return to their regular activities the next day, and they resume exercise in about two weeks.
While NeoGraft "MaxGrafts" grafts are intended to be long-lasting, our hair restoration experts may suggest an additional session to reach your unique goals and/or a maintenance plan that includes supplements to protect your natural hair from thinning.
Find Out If NeoGraft "MaxGraft" Is Right For You
If OTC and prescription hair thinning treatments aren't working for you now, they probably never will—but that shouldn't stop you from feeling like the best version of yourself.
Ditch what's not working and discover a more permanent solution in NeoGraft "MaxGraft" at one of our Brevard County, Florida, locations. Our hair restoration specialists can discuss all of your hair restoration concerns.
Take a short hair restoration quiz to learn whether you're a good candidate for NeoGraft "MaxGraft.