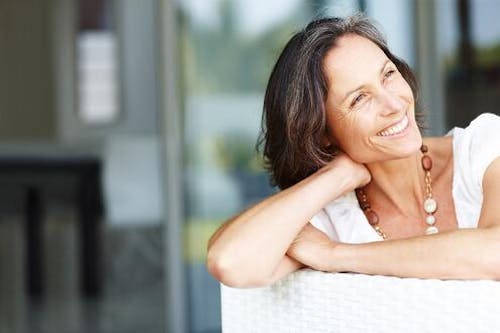 These days, facelifts are becoming more and more common. Thanks to modern techniques, the procedure is even safer and more effective than it once was.
As such, it's no surprise that each year an increasing number of men and women alike opt to have a facelift to correct aging skin and create a refreshed and rejuvenated look that takes years off their appearance. In this article, we'll tell you all about various facelift techniques and how they differ from one another, to help narrow down your options and determine the best way to achieve your desired results.
Facelift 101: All About the Procedure, Results, and Recovery
As we mature, facial lines and wrinkles begin to form, neck laxity develops, and deep folds appear along the nose-cheek groove. While these are completely natural signs of aging, it's also natural to want to look and feel your best during each stage of your life.
A facelift, also known as a rhytidectomy, is a surgical procedure designed to reduce visible signs of aging in the face and correct wrinkles, folds, jowls, and laxity. Facelifts rejuvenate the lower two-thirds of the face and neck to restore a tighter, firmer, and more youthful appearance. A properly performed facelift accomplishes the following:
Improves the profile, jawline or jowls, and neckline
Reduces deep creases and wrinkles
Smooths the nasolabial folds
Removes loose, excess skin
Tightens the neck and jowls
Recreates a youthful jawline
Good facelift candidates are healthy non-smokers with visible signs of aging in the face, typically in their 50s-70s. However, there's no right or wrong age to pursue a facelift—only what's right for you! Aging impacts people at different rates, depending on a number of factors including genetics and diet. If you're experiencing jowling, drooping cheeks, and skin laxity, a facelift may be a great option for you, regardless of your chronological age.
Facelifts are often combined with other procedures that improve the upper half of the face, such as blepharoplasty (eyelid surgery), brow lift, or other facial rejuvenation procedures like a lip lift and laser skin resurfacing. Combining cosmetic procedures helps achieve full facial rejuvenation with a single recovery period. That means addressing your personal goals with less time off work, reduced costs, and only one period of downtime.
After a facelift, most patients experience some bruising and fullness lasting for a few weeks following surgery. The healing process is typically complete around 2-3 months, after which your face should appear toned and refreshed. Most patients return to work within a few weeks after having a facelift.
Although a facelift doesn't completely stop the clock, it can set it back by a decade or more—meaning after a facelift, you'll look 10-15 years younger than if you hadn't pursued the procedure. Healthy behaviors and certain lifestyle adjustments like avoiding smoking, unprotected sun exposure, and significant shifts in weight can help extend the results even further down the road.
Overview Of Different Facelift Techniques
There are also various facelift techniques which impact the surgical outcome. Unlike more outdated facelift techniques that only focused on tightening the skin, modern approaches help preserve facial characteristics, restoring much-needed volume to achieve a youthful (yet still natural-looking) appearance.
Deep Plane Facelift
A deep plane facelift, which is the most sophisticated, state-of-the-art facelift, addresses areas of concern by tightening muscles, repositioning fat, and lifting sagging skin. A deep plane facelift procedure involves removing excess skin while also tightening the underlying muscles on a deep level.
Our founder and facial plastic surgery specialist, Ross A. Clevens, MD, FACS, and his associates, are expert deep plane facelift surgeons. A deep plane facelift typically includes a cheek lift/mid-face lift to achieve optimal results. Since deep plane facelifts achieve the most natural, long-lasting result, it's often the best facelift option for patients who want to appear more youthful without looking different or significantly altering their appearance.
SMAS Facelift
The superficial muscular aponeurotic system (SMAS) is a tissue layer that's located deep within the skin. SMAS facelifts tighten this tissue and the facial muscles, while also removing fat and excess skin to counteract signs of aging. Like the deep plane facelift, the SMAS technique also focuses on addressing both loose skin and muscles for a natural-looking result.
Skin-Only Facelift
Skin-only facelifts are considered outdated when compared to more modern facelift techniques. While most facial plastic surgeons no longer perform skin-only facelifts, some doctors with less expertise in facial plastic surgery still offer them. This approach is less favorable because it can result in a wind-blown, operated-upon appearance that looks unnatural.
C-Lift
The C-Lift, short for the "Clevens Lift," (also known as a liquid facelift) is a nonsurgical facelift exclusively available at Clevens Face and Body Specialists. Patients love the C-Lift because it's completely customized for each person's face and goals for their appearance. It's also the perfect option for those not yet ready to explore surgery but are looking to add facial definition.
During the C-Lift, Dr. Clevens use a combination of relaxers and injectable fillers to restore youthful features without surgery or downtime. It's very important that the person performing a liquid facelift is also a facial plastic surgery specialist, because this means he or she has extensive knowledge of facial anatomy and experience with the artistry of surgical facelift techniques. A C-Lift may also be a great option to extend the life of a facelift after several years following your surgery.
Determining the Best Facelift Technique For You
Only an expert in facial plastic surgery with extensive experience performing facelifts can determine the best facelift technique for you. This is also true for nonsurgical alternatives like the C-Lift. When comparing facial plastic surgeons, look for a specialist certified by the American Board of Facial Plastic and Reconstructive Surgery (ABFPRS), which requires he or she to meet and uphold rigorous professional standards.
What's the specialist advantage? Facial plastic surgeons that specialize in modern facelift techniques have the ability to carefully hide incisions and recontour the face in a natural way. Make it a point to research before and after photo galleries, online reviews, and patient testimonials to get an idea of what results you can expect from a facelift.
During a facelift consultation, a specialist in facial cosmetic procedures will evaluate your facial structure and make a recommendation based on your anatomy and personal goals. With the right facial plastic surgeon and the right facelift technique, you can say goodbye to wrinkles and jowls, and hello to an enhanced version of yourself—still you, but better!