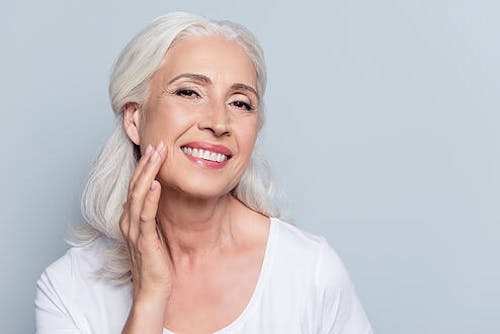 Today we live in a world of plenty. We can select from hundreds of kitchen appliances, meticulously organized in the digital shelves of the Amazon marketplace. We can choose from at least 10 non-dairy options for milk, and even then we must choose the size of the container we would like. Hair products and body lotions seem like an endless stream of choices at the store, not unlike the movies and shows we can select straight from the comfort of our home.
What about choosing the right person for a cosmetic facial procedure? Who do you turn to and why?
Confusing Choices and a Simple Truth
I would venture to say that most prospective patients feel overwhelmed by the abundance of choices from the mainstream media, including social media. Medi-spas, physicians, and surgeons across multiple specialties are all taking on roles in the nonsurgical beauty business. Some go beyond the basic injectables such as Botox and dermal fillers and are offering chemical peels, lasers, and facials. I have personally seen local hotels using lobby posters and elevator signs to introduce the newest technology to renew your skin and plump your lips (among other interesting package programs). Some of us receive monthly flyers from the local dentist, dermatologist, massage facility, or spa, offering a soon-to-expire coupon towards your next treatment or even a friend's. This is a call to action. The deal feels real, as does the anxiety of deferring your facial treatment to practically anyone making the best offer. The question remains: what will you value?
Coming through the ranks of both medical and surgical training, I have had the privilege of seeing many specialties firsthand. In attending conferences across the globe, I have shared a common stage with colleagues from various backgrounds. Thus, I feel it is necessary to preface my discussion with the simple fact that there are a number of talented and qualified surgical and nonsurgical specialists who dedicate most of their practice to the face exclusively. These are professionals whom I admire and consider as part of my entrusted professional network.
However, as both a consumer and surgical provider of the same cosmetic services, I would like to share my unique take on this exciting topic. So, if you are thinking about a nonsurgical treatment such as fillers, lasers, or Botox, you are probably at the crossroads of booking your appointment with someone you wish to trust. Please allow me to share three reasons why I believe a facial plastic surgeon is the right choice for you.
Reason #1: Safety First
Unsurprisingly, patients and providers agree that safety is a top priority. Without the promise of safety, the cosmetic industry would suffer greatly and news of adverse outcomes would spread at viral speed.
I make safety a part of my discussion, especially with patients who are new to the services they desire. After years of experience I have learned that patients do not always ask the questions that they have, whether due to anxiety or distraction. I anticipate this possibility and welcome my patients with a reassurance that I have their safety at the top of my priority list.
So, what exactly do I have to offer with respect to safety?
As a facial plastic surgeon, I have spent over a decade studying the anatomy of the head and neck region. This includes rigorous training in anatomical dissection, standard textual knowledge, performing 100 percent of my surgeries on the face, head, and neck, and evaluating not only each of my outcomes through the years, but also those of my peers and senior mentors, as a required professional duty. My most important asset is the irreplaceable experience of performing surgery. Appreciating the variations of normal anatomy from patient to patient, and even within the same patient across the left and right sides, is a lesson that cannot be captured in a weekend course. These experiences make countless substantial deposits in the bank of knowledge and confidence, and they serve me well in the most complex of scenarios.
You may be wondering how structures beneath the skin affect treatments above it. Under the skin, I operate among blood vessels, ligaments, nerves, and muscles. Beyond this, I encounter bone and have even been trained to reposition the bones of the facial skeleton with ease. Cosmetic injectable products such as fillers wind up among these critical structures. Without meticulous attention to detail, particularly to the vessels that supply blood to our organs, serious complications may occur, and indeed they have occurred in rare isolated cases.
Similarly, lasers are used in many parts of the face, such as the eyes. Understanding the delicate anatomy of the eyelids is intimately tied to using safe laser settings in order to prevent injury to the eye. Patients must be reminded that the use of needles, cannulas, and laser beams carry enormous risk and responsibility. When you choose a facial plastic surgeon, you can be certain that you are choosing a provider who understands the anatomy for your ultimate safety.
What should you be doing NOW to ensure you age gracefully? Check out our guide, Cosmetic Procedures For Every Decade Of Your Life."
Reason #2: Knowing (Without Assuming) What You Need
When it comes to choosing your provider, you are indirectly choosing the service he or she provides. I did not come to fully appreciate this notion until I became a consumer of nonsurgical cosmetic services myself.
Having lived in New York City for most of my life, I did not encounter a shortage of choices, but due to my busy lifestyle, I would often select the provider with the latest appointment. I have consulted with dermatologists, facial plastic surgeons, cosmetic injectors, dental specialists, and even neurologists who perform cosmetic injectables. To say the least, I have heard a tremendously wide range of recommendations.
Being a facial plastic surgeon allows me to give patients more than just a nonsurgical treatment. Instead, I can give patients the right treatment, be it nonsurgical or something else. This ability stems from a practice that incorporates both dimensions.
To share an example, consider a patient who is concerned with a "hump on the nose." Issues like these can be treated today with both injectable fillers, known as a "liquid rhinoplasty," or surgery, known simply as "rhinoplasty." Seeing a provider who is well-trained in facial cosmetic injectables alone, a patient may not leave with a full appreciation of their options. While fillers can be placed into most noses, the result depends on the provider's rapid mental comparison of what surgery versus filler can accomplish. Fillers only enlarge the nose as a trade-off to a better shape, while surgery addresses both the size and shape in any direction. This on-the-spot type of thinking and patient counseling is only possible if the provider engages in both surgical and liquid rhinoplasty treatments. Therefore, when you choose a facial plastic surgeon, you can know, rather than assume, that you have made the right treatment choice for you.
Reason #3: A Relationship You Can Trust
As you know, we cannot maintain our youthful looks forever. The aging process sets in, and with it so does our curiosity for cosmetic solutions. I believe that nonsurgical facial treatments such as Botox, fillers, and lasers have a lifelong role in the maintenance and upkeep of our youthful facial appearance. At one point they may be the only treatments needed to achieve our goals, and at a certain later point, they become mere adjuncts to more comprehensive surgical treatments.
In other words, patients undergoing laser skin resurfacing for smoothing lines and wrinkles will likely revisit the utility of lasers in the future, after the effects of aging continue to accumulate. For example, a patient with severe signs of aging will typically undergo a facelift as well as a laser skin procedure by the same facial plastic surgeon to address multiple cosmetic issues. This ongoing balance of nonsurgical and surgical decision-making through time sets up a special relationship between you and your provider, built on a continuum of dialogue and discussion.
I have found that trust is paramount to the cosmetic patient. Trusting your face to another individual comes with the worry that a poor result will be difficult to hide from friends, family, and coworkers. This factor is enough to drive patients to seek additional consultations until they find someone who understands their wishes as well as their concerns.
As a patient, I have embodied these emotions and understand the sanctity of this trust. As I personally continue to age, I envision going to my chosen provider who will gradually introduce me to new options and ideas. Having received a successful and happy outcome with my injectable treatments, I feel a certain level of confidence in the future of this patient-provider relationship. When I am ready to return, I know I can build upon the last conversation and pick up where we left off, anticipating that this conversation may one day incorporate surgery.
I have the same vision for my patients, who often begin with nonsurgical services and evolve their readiness for surgery if necessary. Like most things in our lives, the value of trust is worth the extra drive, an early appointment, and a commitment. Perhaps no example can better demonstrate this belief than my own choice to see a facial plastic surgeon at the onset of my cosmetic journey, so I was equipped to make the best decisions for today and—more importantly—tomorrow.