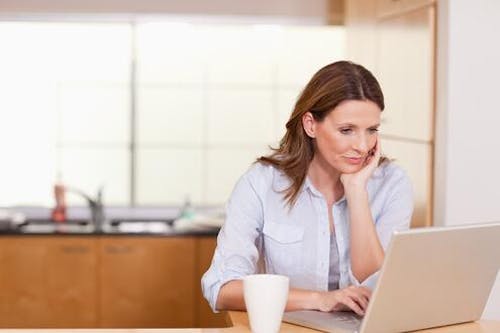 Plastic surgery is an exciting endeavor for countless men and women seeking ways to look and feel their best. However, there are many important considerations to contemplate before moving forward with your procedure of choice.
One of the most critical decisions you'll make when preparing for plastic surgery is who will perform your procedure. Choosing a plastic surgeon is a challenging process that should not be taken lightly, because your physician of choice will have a significant impact on your experience, your recovery, and your aesthetic results. The most qualified plastic surgeons know how to minimize complications and post-surgical scarring and achieve natural results that leave you looking enhanced and refreshed.
Of course, sometimes, narrowing down the list to a few highly qualified, expertly trained plastic surgeons isn't the hard part—it's choosing between the best of the best that's difficult. In this article, we'll review key factors to consider when choosing a plastic surgeon, plus some of the differentiators that separate the good from the greatest.
Key Factors To Consider When Choosing a Plastic Surgeon
When you first start comparing plastic surgeons, research the following to help narrow down your list of options:
Education and Training
The first place to look is on a plastic surgeon's website, to learn about their plastic surgery education and training in their specialty area. Technically any doctor qualified to perform surgery (e.g., gynecologists, dermatologists, general surgeons) can perform cosmetic procedures—but that doesn't mean they're the best fit. On the other hand, plastic surgeons are required to complete specialized training, such as fellowships within their surgical specialty.
Board Certification
Board certification for plastic surgeons signifies a physician's experience within a particular specialty area; however, qualifying requirements vary among different boards. The plastic surgeon you choose should be board-certified in the specialty area that interests you in order to achieve optimal results and ensure you're in safe, qualified hands for your procedure. For example, if you're interested in a facial plastic surgery procedure such as a facelift, you should look for a medical board that provides board certifications in that specialty area.
Online Reviews
Verified patient reviews on reputable websites like RealSelf are a great way to assess a plastic surgeon's track record and experience performing similar procedures. It's important to look for feedback on cosmetic results for the procedure that interests you, especially when choosing a specialist rather than a generalist plastic surgeon. Also, pay close attention to the overall rating and the total number and recency of reviews.
Before and After Photos
Before and after photos are still an effective way to gain an understanding of a plastic surgeon's artistry and cosmetic results—but they shouldn't be the sole determining factor. When reviewing before and after photo galleries, which can often be found on a plastic surgeon's website, keep an eye out for patients who look similar to you. You should also make sure to watch out for red flags such as visible scarring, redness, asymmetry, or an unnatural result.
Along with reviewing a surgeon's background and qualifications, you should also consider their bedside manner during your consultation, how comfortable you are discussing your goals and expressing concerns, and how dedicated they seem to bringing your goals to life.
Best Of the Best: What Differentiates Leading Plastic Surgeons?
Once you've narrowed down your list and weeded out the less experienced, poorly rated, and non-specialist plastic surgeons, you're likely left with a short list of qualified candidates. So, how do you choose the best plastic surgeon for your procedure?
When evaluating the highest-rated plastic surgeons in your area, look for those who demonstrate a commitment to the following:
Thought Leadership
The most esteemed plastic surgeons are often thought leaders within their specialty, demonstrating an ongoing dedication to researching, teaching, and advancing the field. That means they participate in:
Speaking at conferences
Authoring books
Writing medical journal articles
Contributing to clinical research studies
For example, our own Ross A. Clevens, MD, FACS, speaks at facial plastic surgery meetings around the world to teach other surgeons about his techniques. He also previously served on the committee that writes and administers the facial plastic surgery board examination, as well as President of the Florida Society of Facial Plastic Surgeons. Dr. Clevens' experience as a skilled educator and active contributor to the field of facial plastic surgery differentiates him from other facial plastic surgeons in Central Florida.
Artistry and Innovation
Highly regarded plastic surgeons are also committed to ongoing artistry and innovation within their field and specialty. Essentially, these surgeons are constantly seeking to:
Explore new technologies and techniques
Refine and enhance their surgical artistry over time
Make innovative contributions to advance the field.
Much like his thought leadership initiatives, Dr. Clevens is also widely recognized as an innovator in facial plastic surgery. His commitment to continually refining his artistry and techniques—and then sharing his knowledge with others in the field—is yet another reason why so many patients choose Dr. Clevens for facial plastic surgery procedures.
Why exactly is a dedication to thought leadership, artistry, and innovation important to look for when choosing a plastic surgeon? Here's how Dr. Clevens himself broke it down:
"Experience is the birthplace of innovation and the development of new, more advanced techniques that build on the foundation provided by your own teachers. Seasoned physicians are the ones contributing to research in their field, creating new approaches based on their experience, and sharing their expertise with both peers and students who want to refine their craft."
Choosing the Most Qualified Plastic Surgeon For Your Procedure
Having plastic surgery means quite literally putting yourself in the hands of your surgeon. Choosing the most qualified plastic surgeon or facial plastic surgeon for your procedure will help you minimize your risk of complications and maximize your desired results, to ultimately achieve an attractive, natural-looking outcome that you love.
Still scratching your head and weighing your options? Check out the following resources for more guidance on choosing the best plastic surgeon and preparing for your exciting new journey: